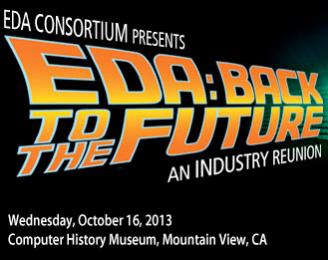 October 16[SUP]th[/SUP] at the Computer History Museum, EDAC is hosting EDA: Back to the Future to celebrate 50 years of EDA. EDAC always has a fall event of some sort and historically it has been the Kaufman Award Dinner. This year, the Kaufman Award was presented (to Chenming Hu) at 50[SUP]th[/SUP] DAC, so the fall EDAC calendar was open. Since Calma was founded in November 1963, which seems near enough to count as the beginning of EDA, EDAC decided to throw a big party – an industry reunion of sorts – to celebrate EDA's 50[SUP]th[/SUP] Anniversary.
One purpose of this event is to raise money for the Computer History Museum's EDA Oral Histories Collection and Exhibit, a project (driven by Doug Fairbairn) to capture and preserve the history of EDA.
I talked to Kathryn Kranen (chief EDAC honcho. Or would that be honcha?) and she said that the goals were:
Bring together the EDA community, past and present
Create a fun, highly entertaining evening, with good food and wine
Raise money for the cause: capturing and preserving EDA history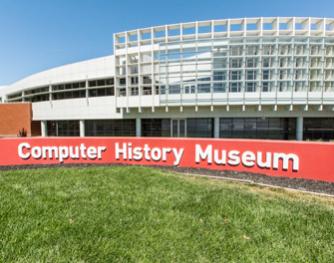 The museum will be open privately for us that evening. If you have not seen it since the remodel then I highly recommend it. There will be 1½ hours to mingle (with good wine!) before the banquet dinner and entertainment begins.
At dinner, each table will be "hosted" by an industry luminary. You might sit with a previous Kaufman Award recipient like Bob Brayton or Randy Bryant. Or maybe one of the founders of EDAC, Rick Carlson or Dave Millman. Perhaps a previous CEO like Jack Harding, Penny Herscher, Bernie Aronson, Rajeev Madhavan, or Sanjay Srivastava. One of the current EDAC board members: Aart de Geus, Lip-bu Tan, Wally Rhines, Simon Segars, John Kibarian, Kathryn Kranen, Ravi Subramanian, Dean Drako, Ed Cheng, or Raul Camposano. Or an investor who has focused on EDA, like Jim Hogan or John Sanguinetti.
During dinner, Bill Joyner will reprise his history of EDA from its beginnings to the future, that everyone loved at DAC but that many people (including me) missed. Later there will be the live auction complete with comedian auctioneer. So if you want to purchase lunch with Aart, a cocktail party with Kathryn, or a time-slot to pitch to an EDA-friendly VC, this might be the evening for you. Of course, there will be the more traditional auction items like luxury time-shares, a private sailing outing, professional golf lessons, a collection of wine, and restaurant gift certificates.
If you want to donate something to the auction, then contact Mike Gianfagna. If you want to donate an original workstation from early days of EDA, then contact Doug Fairbairn (and you will also qualify for free admission to the event).
Buy tickets here.

Share this post via: