Bill Wiseman of McKinsey & Company presented "Waking up to the new normal, the world economy after the great recession" at a recent ITAC GSA Conference. Bill supports my previous semiconductor financial predictions in great and graphical detail.
In the United States: unemployment claims are up, home sales are down without government incentives, and manufacturing growth is stalling. New claims for unemployment benefits recently jumped to 1.3 million people without federal jobless benefits, and that number could grow to 3.3 million by the end of the July due to political infighting. In Europe there is a debt crisis, in China there is an economic bubble, and the "double dip recession" search string is climbing the charts on Google.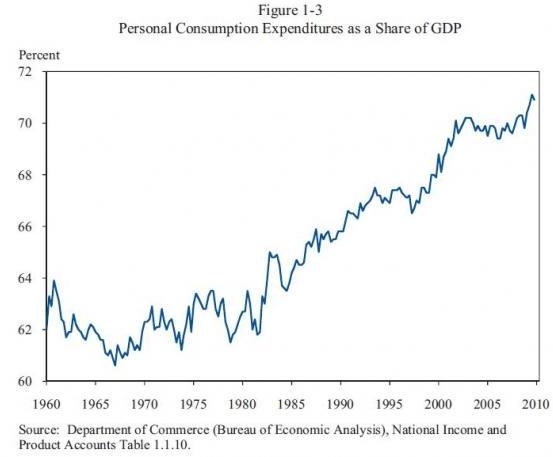 The question is: How can we reconcile a slow & shaky macroeconomic recovery with a semiconductor industry that looks like this?
Almost every semiconductor company has blown away earnings forecasts and topped revenue estimates in recent quarters.
Foundries are running at near (or over) 100% utilization, and capex budgets are going through the roof (TSMC @ $5B+?).
Parts shortages are keeping capital equipment suppliers from working through their backlogs as fast as they want to.
Labor shortages in Southern China are forcing longer hours and higher pay for assembly workers at ODMs.
US retailers are seeing double digit same store sales growth in PCs, single digit in TVs and mobile phones.
Christmas was off the charts, inventory days in the value chain are at historic norms.
Wafer starts placed at TSMC and UMC will grow as much as 20% from Q2 to Q3.
Overall, the chip industry is "still in the overheating [phase]", TSMC CEO Morris Chang said. "I don't think it is excessive, but I do expect the growth rate next year may not be as high as everybody hopes."
What Does Double Dip Recession Mean? When gross domestic product (GDP) growth slides back to negative after a quarter or two of positive growth. A double-dip recession refers to a recession followed by a short-lived recovery, followed by another recession.


The fate of the US economy hinges on whether new jobs appear in the coming months. For perspective, the U.S. requires 125,000 jobs per monthjust to keep up with population growth. "We're not headed there (recovery) fast enough for a lot of Americans," President Obama said. "We're not headed there fast enough for me, either."Very good observation Mr President!
In a recent essay: How to Make an American Job Before It's Too Late, Andy Grove champions the job creation engine that once powered America:
The first task is to rebuild our industrial commons. We should develop a system of financial incentives: Levy an extra tax on the product of offshored labor. (If the result is a trade war, treat it like other wars — fight to win.) Keep that money separate. Deposit it in the coffers of what we might call the Scaling Bank of theU.S.and make these sums available to companies that will scale their American operations. Such a system would be a daily reminder that while pursuing our company goals, all of us in business have a responsibility to maintain the industrial base on which we depend and the society whose adaptability — and stability — we may have taken for granted.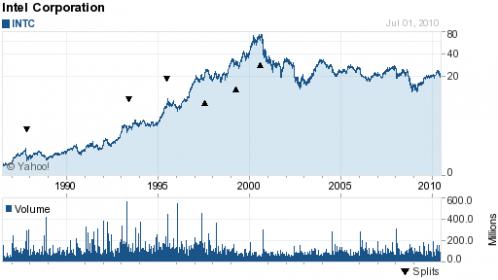 I'm with Andy on this one, which is why I champion emerging technology companies. But in order for start-ups to create jobs in America, they must be able to scale in a competitive manner, and that is where the U.S. government is failing us.
lang: en_US
Share this post via: