Some call it co-opetition (collaborative competition), some call it keeping your enemies close. Others call it for what it is, unfair competition and/or other types of legally actionable behavior. GlobalFoundries calls it"Fab Syncing", which in reality will SINK their FABS!



"With this new collaboration, we are making one of the industry's strongest manufacturing partnerships even stronger, while giving customers another platform to drive innovation in mobile technology. Customers using this new offering will gain accelerated time to volume production and assurance of supply, and they will be able to leverage significant learning from the foundry industry's first high-volume ramp of HKMG technology at 32nm in H1 2011," said Jim Kupec, senior vice president of worldwide sales and marketing at Globalfoundries.
Unfortunately Jim Kupec no longer works for GlobalFoundries and Samsung may be one of the reasons why. In 2010 Globalfoundries and Samsung Electronics said they would synchronize global semiconductor fabrication facilities to produce chips based on a gate-first implementation of 28nm HKMG technology. They will do the same at 20nm switching to Gate-last HKMG. As a result, Globalfoundries and Samsung will be able to make 28nm and 20nm chips for the SAME customers?!?!?!? Putting aside the gritty technical details, what this means is that GFI will have to compete not only with superpower TSMC, but also their PARTNER Samsung. Samsung is not only the second largest semiconductor company, Samsung is also one of the most fiercely competitive companies in the world. Is that really a good idea?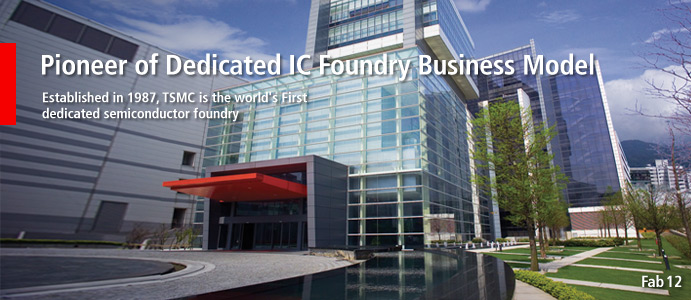 As it turns out it was a very bad idea for a number of reasons. First and foremost is yield. Samsung is the only "Fab Syncing" partner yielding at 28nm Gate-First HKMG (IBM and GFI are not). Remember Samsung is the largest memory maker so they know how to ramp yield quickly at any node. Are they sharing that manufacturing expertise with GFI and other Common Platform members? Not now, not ever. Samsung is aggressively targeting TSMC and GFI 28nm top customers including AMD, Nvidia, Qualcomm, Broadcom, Marvell, and Xilinx.
Cost and delivery are the key components of a wafer manufacturing contract and Samsung is an expert in both areas. Especially since margins for the Samsung foundry business are not broken out so they could literally dump wafers to get market share. TSMC on the other hand has the biggest wafer margins in the industry which they could cut in half and still make money.
The Samsung cut throat culture is inside the company as well. Multiple Samsung groups compete for a given market. Samsung has phones and tablets based on Nvidia, Qualcomm, and TI processors as well as having their own ARM based processors. They compete in the same way with their largest customer Apple. Apple will purchase close to eightBILLION dollars in parts from Samsung for the iSeries of products this year alone, making Apple Samsung's largest customer. Samsung is also Apple's largest competitor and now they are engaged in a mega legal battle which will literally change the face of consumer electronics, believe it.
Even the marketing guys are mixing it up with Samsung firing the first shot:
I'm looking forward to Apple's response and the Samsung response to that etc…
Let's not forget the Samsung corruption scandalthat engulfed the government of South Korea. Let's not forget the chip dumping probes. The book "Think Samsung" by ex-Samsung legal counsel accuses Samsung of being the most corrupt company in Asia.
This battle will be bloody entertaining to say the least! Not so much for GFI though, or the other second source foundries as they see already thinning margins get thinner. For us consumers however it means two things: Semiconductor manufacturing innovation and CHEAP CHIPS! w00t!

Share this post via: