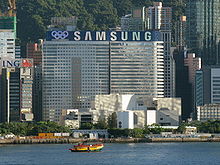 Samsung is the #1 electronics company, the #2 semiconductor company, and for 20+ years the world's largest memory chip maker. Analysts expect Samsung to catch Intel by the year 2014. In the foundry business however Samsung is a distant #9 after more than a five year investment and here's why:
Foundry 2010 Revenue:
(1) TSMC $13B
(2) UMC $4B
(3) GFI $3.5B
(4) SMIC $1.5B
(5) Dongbu $512M
(6) Tower/Jazz $509M
(7) Vanguard $508M
(8) IBM $430M
(9) Samsung $420M
(10) MagnaChip $405M
Dr. Kwang-Hyun Kim, Executive VP, Foundry Business, Samsung Electronics, keynoted the final day of the SNUG 2011 conference: "Consumer Driven Innovation in SoC Design". It was an excellent presentation on consumer electronics market trends and the associated challenges down to the semiconductor device level. It did not however contain anything that supports the Samsung position that it is serious about the foundry business.
Samsung Electronics' Foundry business, Samsung Foundry, is dedicated to support fabless and IDM semiconductor companies offering full service solutions encompassing design kits and proven IP to fully turnkey manufacturing to achieve market success with advanced IC designs by Foundry, ASIC and COT engagement.
The market trends Dr Kim covered were: high performance WITH low power, rapidly increasing bandwidth requirements (streaming mobile HD video), increasing design complexity (multicore everything), and short turn-around time (12 month product cycles versus 18 month SoC design cycles). Samsung Electronics has a nice Wikipedia page HERE. The Samsung Foundry site is HERE.

IDM 2010 Revenue:
(1) Intel $40B
(2) Samsung $32.6B
(3) Toshiba $13.4B
(4) TI $13B
(5) Renesas $11.8B
(6) Hynix $10B
(7) STMicro $10B
(8) Elpida $7B
(9) Infineon $6.2B
(10) Sony $5.6B
According to a 2010 interview with Ana Hunter, Samsung Semiconductor Vice President of Foundry Services, after years of trying, "Samsung's share of the foundry business is not as big as we want, but it takes time to put the pieces in place and ramp designs."Hunter stated that, "The foundry business is part of our core strategy" and highlighted 6 reasons why Samsung believes it will succeed:
[LIST=1]
Capacity

– Samsung plans to double its production of chips for outside customers every year until it rivals market leader TSMC. I asked a Samsung executive what the Samsung foundry capacity was today and he declined to answer. All other foundries are very open about this.
Resources

– Samsung is one of the few companies that has the resources to compete at the high-end of the foundry market. Other than Intel, IBM, TSMC, UMC, SMIC, and GFI of course.
Leading Edge Technology

– Samsung was ramping 45-nm technology at a time when TSMC and others were struggling.
Leading Edge Technology part II

– Samsung will be one of the first foundries to roll out a high-k/metal-gate solution. The technology will be offered at the 32- and 28-nm nodes. (TSMC and GFI will go straight to 28nm HKT this year)
Leading Edge Technology part III

– Unlike rival TSMC, Samsung is using a gate-first, HKMG technology, TSMC is going with gate-last. News flash: for 20nm and below all foundries will use gate-last HKMG technology which is a clear TSMC win.
Ecosystem

– Samsung has put the EDA pieces in place for the design-for-manufacturing puzzle. Actually, GlobalFoundries has and Samsung is following their lead.




Let me reiterate the 6 reasons why I believe Samsung will continue to struggle as a foundry:
[LIST=1]
Business Model

– The Foundry business is services centric, the IDM business is not. This is a serious paradigm shift for Samsung. GlobalFoundries made the transition though so it can be done.
Customer Diversity

– Supporting a handful of customers/products is a far cry from supporting the 100's of customers and 1,000′s of products TSMC does.
Ecosystem

– An open ecosystem is required which includes supporting commercial EDA, Semiconductor IP, and Design Services companies of all shapes and sizes.
Conflict of Interest

– Pure-play foundries will not compete with customers, Not-pure-play foundries (Samsung/Intel) will. Would you share sensitive design, yield, and cost data with your competitor? Apple will move its iProduct ICs from Samsung to TSMC for this reason alone.
China

– The Chinese market represents the single largest growth opportunity for the foundry business. TSMC has a fab in Shanghaiand 10% control of SMIC (#4), UMC (#2) has control of China's He Jian(#11), and Samsung does not even speak Mandarin.
Competition

– The foundry business is ultra competitive, very sticky, and predatory pricing (product dumping) will not get you from #9 to #1.

Share this post via: