Summer 2020 – IT Automation Engineer Intern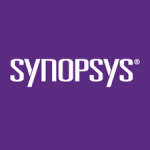 Job Description and Requirements
Synopsys technology is at the heart of innovations that are changing the way we live and work. The Internet of Things. Autonomous cars. Wearables. Smart medical devices. Secure financial services. Machine learning and computer vision. These breakthroughs are ushering in the era of Smart, Secure Everything―where devices are getting smarter, everything's connected, and everything must be secure.
Powering this new era of technology are advanced silicon chips, which are made even smarter by the remarkable software that drives them. Synopsys is at the forefront of Smart, Secure Everything with the world's most advanced tools for silicon chip design, verification, IP integration, and application security testing. Our technology helps customers innovate from Silicon to Software, so they can deliver Smart, Secure Everything.
What you will learn:
As an intern, you will revamp and enhance source code control system to provide new features to allow request source code access by product teams or categories. Integrate manual quarterly audit into the same system.
Skill Requirements:
– Programming skills in Java script, Python or Web frontend tools
– Knowledge in basic Linux system
– Knowledge of backend databases
Education Requirements:
– Must be currently enrolled in a Bachelors program pursuing Computer Science or Computer Engineering

Share this post via:
---