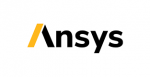 Website ANSYS
Date: Mar 25, 2020
Location: Abingdon, GB, OX13 5JB Horsham, GB, RH12 Cambridge, GB, CB1 Sheffield, GB, S1
Company: Ansys
ANSYS is the global leader in engineering simulation, helping the world's most innovative companies deliver radically better products to their customers. By offering the best and broadest portfolio of engineering simulation software, ANSYS helps companies solve the most complex design challenges and engineer products limited only by imagination.
Ansys is seeking a Sr. Application Engineer whose technical expertise and market insight enables our customers to realize the value of pervasive simulation. As a trusted advisor to customers and colleagues, the Sr A.E. will guide technical engagements to a successful conclusion while working closely with internal stakeholders to ensure our customers' success.
As we continue to scale our business due to continued growth and investment, we are looking for an Applications Engineer based anywhere within the UK on a full-time basis. We would like applicants to have a strong understanding of HF and RF frequencies, any exposure to Radar or Antenna technologies would be advantageous. There is the opportunity to work remotely with some travel around EMEA, the position would be based in the UK. this is an exciting and innovative team who continue to push the boundaries of technology.
Responsibilities:
Support sales engagements and demonstrate the value of ANSYS technology by presenting capabilities and demonstrating software use.
Support customers as they automate solutions around ANSYS technology.
Challenge assumptions and innovate while working closely with customers to realize the value of ANSYS technology.
Present solutions to customers, prospects and colleagues.
Contribute to the ANSYS community by documenting success and sharing ideas.
Minimum Qualifications:
MS degree in electrical engineering with emphasis on RF, electromagnetic fields, radar or wireless systems.
Industrial experience related to radar, antenna design, millimetre-wave circuits or wireless systems.
A solid understanding of the basic principles of electromagnetic fields and RF circuit design such as filters, impedance matching networks, amplifiers and mixers.
Ability to describe complex technical concepts to a range of audiences.
Familiarity with one or more commercial simulation tools such as ANSYS HFSS, Feko, Keysight Momentum, CST Microwave studio, …
Preferred Qualifications
Ph.D. in a relevant field.
Understanding of RF systems.
Experience with Matlab, Python, or another high-level programming language applied to solve problems in mathematics, engineering or physics.
Understanding of thermal and mechanical challenges for the design of wireless and radar systems.
Knowledge of Linux operating system.
Familiarity with high-performance computing and schedulers.
Share this post via:
---