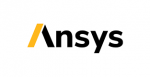 Date: Mar 26, 2020
Location: Austin, TX, US, 78746
Company: Ansys
ANSYS is the global leader in engineering simulation, helping the world's most innovative companies deliver radically better products to their customers. By offering the best and broadest portfolio of engineering simulation software, ANSYS helps companies solve the most complex design challenges and engineer products limited only by imagination.
RESPONSIBILITIES 
Provide world-class assistance to customers in the usage of ANSYS's Semiconductor simulation products.
Leverage knowledge and relationships to assist in growing the Semiconductor simulation software product business in line with the corporate vision and performance expectations.
Apply knowledge in the areas of Custom circuit analysis, RTL design, High-performance VLSI design, Standard cell physical layout, Power-grid extraction, Timing analysis, Noise analysis, and Voltage drop effects with various CAD tools to solve problems in complex System-on-Chip (SoC).
Support and train customers promptly and effectively in order to improve customer productivity and satisfaction with Apache Business Unit Semiconductor simulation products.
Provide and coordinate support for multiple designs for assigned customers through tape-out and to verify that the designs are clean within customer expectations.
Improve understanding of customer workflow and technical needs and communicate new opportunities and risks to the Sales team.
Proactively work to grow software usage by demonstrating new solutions based on the ANSYS vision and software.
Collaborate with Sales personnel in order to grow sales volume in existing markets.
Collaborate with the Product Development team to improve software products and the customers' experience using these products.
MINIMUM QUALIFICATIONS 
Master's degree or foreign equivalent in Electrical, Electronics or Computer Engineering, or a related engineering field of study.
Work experience or academic coursework must have included:

circuit analysis and design, standard cell physical layout, timing analysis, or voltage drop effects with CAD tools;
EDA tools on layout, STA, Extraction-SPEF/DSPF;
ability to run spice circuit simulations;
knowledge of basic UNIX operating systems;
scripting using Perl or TCL;
and IC/ASIC design flow from RTL to GDS.
Share this post via:
---