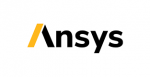 Date: Mar 25, 2020
Location: Lebanon, NH, US, 3766 Montreal, CA, H1A 0A1
Company: Ansys
Ansys is the global leader in engineering simulation, helping the world's most innovative companies deliver radically better products to their customers. By offering the best and broadest portfolio of engineering simulation software, Ansys helps companies solve the most complex design challenges and engineer products limited only by imagination.
SUMMARY
We are seeking to hire a skilled Software Developer II for the development of ANSYS FLUENT turbomachinery models. The position involves the development of infrastructures and numerics related to blade-row interaction models. The incumbent will also assist in defining the technical directions in the turbomachinery area. This job requires working closely with members of the Turbomachinery method team and other ANSYS FLUENT teams to ensure the capabilities meet ANSYS's strategic needs and our customer requirements.
RESPONSIBILITES 
The position involves developing and maintaining functionality related to the ANSYS FLUENT turbomachinery modeling capabilities.  Areas of work for this position may include improvements to existing capabilities, implementation of advanced features, and development of solver meshing-interface capabilities. Responsibilities include:
Development of infrastructure, mesh-interfaces, and numerics for connecting rotating and stationary zones
Development of infrastructure and meshing-interfaces, and numerics for reduced geometry modeling techniques
Development of turbomachinery related boundary conditions and numerics
Development of infrastructure for modeling flows on frequency-based solution methods.
Design, development, optimization, and maintenance of features in the products, according to project requirements and established quality standards
Design, implement, and maintain software related to meshing capabilities within CFD products.
In addition, the incumbent will optimize the developed features to achieve high performance for parallel computing.
MINIMUM QUALIFICATIONS
Master's degree with experience in computational science or applied mathematics
Excellent and demonstrated programming skills in at least one computer language (preferably C/C++)
Willingness to learn, take the initiative and work in a team-oriented environment
PREFERRED QUALIFICATIONS
The following attributes are desirable:
Advanced degree (PhD) preferred
Experience in turbomachinery flow simulation (such as aerodynamic performance or aeromechanical or aerothermodynamic analysis)
Familiarity with a variety of CFD solver techniques is desirable
Knowledge in CFD conjugate heat transfer simulations
Familiarity with various aspects of parallel and high-performance computing is a plus
Highly motivated with a strong work ethic
Ability to work independently with minimal supervision
Share this post via:
---