Summer 2020 Intern, Software Development – Undergraduate or Masters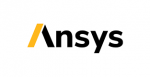 Date: Mar 25, 2020
Location: Austin, TX, US, 78746 Concord, MA, US, 1742 Canonsburg, PA, US, 15317 Pittsburgh, PA, US, 15219 Evanston, IL, US, 60201 San Diego, CA, US, 92121 Cupertino, CA, US, 95014 Irvine, CA, US, 92602 Park City, UT, US, 84098 Lebanon, NH, US, 3766 Champaign, IL, US, 61820 Boulder, CO, US, 80301 San Jose, CA, US, 95134
Company: Ansys
ANSYS is the global leader in engineering simulation, helping the world's most innovative companies deliver radically better products to their customers. By offering the best and broadest portfolio of engineering simulation software, ANSYS helps companies solve the most complex design challenges and engineer products limited only by imagination.
Summer 2020 Intern, Software Development – Undergraduate
Boulder, CO
SUMMARY 
ANSYS Discovery is one of the most exciting software products in engineering today. Recently launched, it has been called "the most impressive software in decades" by the press and "a game changer" by customers. It promises to deliver true digital exploration for every engineer, profoundly changing product development, and striving to provide users with innovative and effective user assistance along the way. This is a great opportunity to join the global leader in engineering simulation and evangelizing the most exciting product in the portfolio.
As a Software Development Intern, you will be part of a team responsible for research, design and development of Geometry Modeling architecture, algorithms and data structures. This role entails using C#, C++, and Python to enhance customization and automation of CAD workflows related to simulation. This is a 40-hour per week paid position, starting May 2020 and concluding August 2020.
RESPONSIBILITIES 
-Normal software development activities including:
– understanding software feature requirements
– design
– coding
– testing and feature demonstration
MINIMUM QUALIFICATIONS 
-Current university student enrolled in a bachelor's or Master's in computer science or Mechanical Engineering with a GPA of 3.0 or higher
-Experience in object-oriented programming such as C#, C++, and Python
− Sharp and tenacious problem-solving skills
− Team player, responsible, and motivated
PREFERRED QUALIFICATIONS 
-Visual Studio experience is a plus
Share this post via:
---