Software Engineer – Quantitative Data Analysis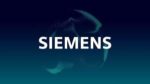 Job Description:
Siemens Digital Industries Software is seeking a software developer to contribute to our reporting and charting team.
The primary focus of this team is the development of cutting-edge technology allowing users to understand Simcenter STAR-CCM+ simulation results through qualitative and quantitative analysis techniques. This specific job position is primarily for development and maintenance of quantitative analysis functionality including numerical reports computed as a postprocessing step after the simulation run, or during the simulation process using in-situ postprocessing. As a member of this team you will be expected to contribute both to maintenance of existing code as well as to development of new features based on user requests and internal ideas. All code written should be well designed, high quality, and robust.
The successful candidate will report to the program manager for the Postprocessing Reporting Team within the Postprocessing Division in the STAR-CCM+ Platform Department.
Responsibilities:
Enhance existing and develop new reporting functionality of steady and transient simulations based on user requests and internal ideas.
Required Knowledge/Skills, Education and Experience:
B.S. or M.S. in Computer Science, Mathematics or other Engineering discipline.
5 years of experience developing in C/C++ on medium to large size development teams in industry or research.
Knowledge of data structures for software development.
Knowledge of software engineering concepts (design patterns, software design principles, etc.).
Knowledge of statistical data analysis.
Austin TX is the preferred work location, but Melville NY would be equally suitable. Lebanon NH or State College PA would be possible alternatives.
Preferred Knowledge/Skills, Education and Experience:
Ph.D. in Physics, Mathematics, Applied Mathematics, Computer Science, or Engineering discipline.
10 years of experience developing in C/C++ on a medium to large size development team on commercial engineering simulation software.
Knowledge of parallel programming.
Knowledge of numerical analysis including stability of algorithms in finite precision arithmetic.
Background in computational simulation and algorithms to postprocess simulation results is a plus
Organization: Digital Industries
Company: Siemens Industry Software Inc.
Experience Level: Experienced Professional
Job Type: Full-time
Share this post via:
---