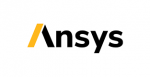 Date: Feb 20, 2020
Location: Pune, IN, 411007
Company: Ansys
ANSYS is the global leader in engineering simulation, helping the world's most innovative companies deliver radically better products to their customers. By offering the best and broadest portfolio of engineering simulation software, ANSYS helps companies solve the most complex design challenges and engineer products limited only by imagination.
SUMMARY
The R&D Developer involves developing, implementing, and maintaining functionality related to the ANSYS MAPDL application and Mechanical product line.  The immediate work will be related to advanced contact modeling, nonlinear transient analysis methods.  Other areas of work for this position may include developing and enhancing MAPDL nonlinear solution, global procedure and high-performance computing capabilities.
RESPONSIBILITIES
•Software development activities, including requirements gathering, design, coding, documentation and testing
•Defining architecture, algorithmic, and/or data structure requirements and design
•Performing extensive research and analysis
•Providing technical and/or project leadership
•Participate and resolve reported coding defects
•Software maintenance and 3rd-tier technical support
•Assisting and mentoring less experienced members of the staff
MINIMUM QUALIFICATIONS
•Bachelor's Degree in mechanical, civil, engineering mechanics or aerospace engineering with 5 years of experience or Master's Degree in mechanical, civil, engineering mechanics or aerospace engineering.
•Strong scientific programming background in development and application of Finite Element Analysis techniques is required.
•Proficiency in FORTRAN, C/C++, Python, Microsoft Visual Studio environment, highly motivated with a strong work ethic.
•Experience in development of finite element formulations or other discretization methods is required.
•This position requires the ability to work in a geographically distributed development environment and requires excellent communication skills.
PREFERRED QUALIFICATIONS
•Ph.D. in mechanical, civil, engineering mechanics or aerospace engineering.
•Experience with object-oriented programing development is a plus
•Linux experience is highly desirable
•Project planning, management & leadership skills
•Ability to work well with all levels of employees and management
Share this post via:
---