Senior Front-end / UI Developer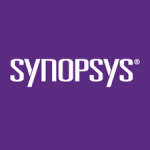 Job Description and Requirements
At Synopsys, we're at the heart of the innovations that change the way we work and play. Self-driving cars. Artificial Intelligence. The cloud. 5G. The Internet of Things. These breakthroughs are ushering in the Era of Smart Everything. And we're powering it all with the world's most advanced technologies for chip design and software security. If you share our passion for innovation, we want to meet you.
Synopsys TCAD software solves fundamental, physical partial differential equations, such as diffusion and transport equations, to model the structural properties and electrical behavior of semiconductor devices. This deep physical approach gives TCAD simulation predictive accuracy for a broad range of technologies. Therefore, TCAD simulations are used to reduce the costly and time-consuming test wafer runs when developing and characterizing a new semiconductor device or technology.
Senior Front-end / UI Developer
Does this sound like a good role for you?
You will be working with product- and backend development teams as well as application engineering teams to develop frontend user interfaces for our 3D visualization and workflow management framework. You will design, develop, and implement user interfaces for new and existing products with a strong focus on data visualization, data analysis, and workflow support.
Independent evaluation and familiarization with new technologies will also be one of your responsibilities.
Key Qualifications
BSc in Computer Science or related field with 3 – 5 years of experience or MSc in Computer Science or related field with 1 – 3 years of related experience

Experience in frontend/UI development using HTML5, CSS, Vue / React / Angular and equivalent JavaScript frameworks

Experience building and maintaining a reusable web components library

Experience with user-friendly GUI designs, usability, and UI prototyping

Ability to learn new UI technologies quickly

Knowledge of software development processes

Excellent teamwork and interpersonal communication skills

Good written and oral communication skills in English
 Preferred Experience
Experience with application programming languages such as Python, Java, .Net, PHP, or Ruby.

Experience with cloud platforms, APIs/frameworks, and deploying web based microservices into cloud platforms such as AWS

Experience with C++, Qt framework

Data visualization & statistical data science

Experience working with worldwide cross-functional teams
Share this post via:
---