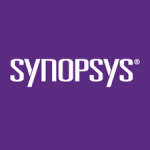 Website Synopsys
Job Description and Requirements
You will be a member of a high-caliber R&D team contributing to the development of market leading static timing analysis tool.  You will help design efficient data structures and algorithms to analyze and optimize very large scale designs, ability to learn new areas, and commitment to deliver high quality production software with a strong desire to satisfy customer needs.
In addition, you will have the opportunity to create and develop software applications and tools including industrial scale programs, network, database, cloud-based and machine-learning applications, etc.
Responsibilities
Possesses a solid understanding of specialization area in EE, physics or mathematics, plus working knowledge of other EDA/CAD related areas.

Resolves issues in creative ways.

Exercises independent judgment in selecting methods and techniques to obtain solutions.

Executes projects from start to completion.

Contributes to moderately complex aspects of a project.

Determines and develops recommendations to solutions.

Works on team-driven or task-oriented projects.

May guide more junior peers with aspects of their job.

Networks with senior internal and external personnel in own area of expertise.
Requirements
Experience on development of complex software projects, familiarity with C/C++/Python coding, and a strong background in data structures and algorithms.

Has strong desires to learn and explore new technologies and demonstrates good analysis and problem-solving skills.

have good verbal and written communication skills. 

Prior knowledge and experience of CAD/EDA applications and/or tool development are required.

MS with 3-5 years, or Ph.D. with 2-3 years of experience in EDA or relevant software development is required.
Desired Skills
Prior knowledge and experience in one or more of the following domains are strongly preferred: logic synthesis, physical design, static timing analysis, signal integrity, power analysis and circuit optimization. 
Share this post via:
---