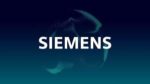 Mentor, a Siemens company,  is the longest standing Electronic Design Automation company in the world and over the last 30 years has amassed the finest technology portfolio in the business.   Our software tools span the full breadth semiconductor and electrical systems solutions including integrated circuit design and verification, PCB design & manufacturing solutions, cable harnesstools, and embedded software. 
Responsibilities:
The individual will be responsible for the qualification of the Design to Silicon Division's Semi-Manufacturing products.

The individual will be responsible for the design, development, and execution of application specific functional and regression tests used to measure the quality, robustness, performance, supportability, and usefulness of these products in our customer's semiconductor manufacturing flows.

The individual will work closely with the software application developers and product marketing team to help deliver timely product releases that effectively meet our customer's needs.

Providing all stakeholders with appropriate regression reports in a timely manner.

Developing all necessary artifacts, scripts, or tools that improvethe overall job effectiveness and efficiency.
Qualifications:
Technical degree in Electrical Engineering/Computer Engineering/Computer Science or equivalent is required.

Proficiency in Unix/Linux operating system environments required.

Knowledge of software quality assurance processes and experience with maintaining regression test suites is highlydesirable.

The qualified candidate should have a good working knowledge and experience with IC physical design, layout, and verification tools; and IC manufacturing process flows.

Knowledge of shell scripting and interpreted software languages (Perl, Tcl/Tk, or Python) are important skills required to be effective in this job.

The candidate must have good written and verbal communication skills

Self-motivated and able to work independently

Able to thrive and improve in a multifaceted multi-site fast-paced development environment.

The candidate must be able to work at the MGC facilities in Wilsonville, OR.

This position may also be located in Fremont, CA.
Organization: Digital Industries
Company: Mentor Graphics Corporation
Experience Level: Experienced Professional
Job Type: Full-time
Share this post via:
---