Product Architect and Offshore Coordinator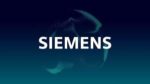 Website Siemens EDA
Job Description
Opening date: 6th February 2020
Position Title:  Product Architect and Offshore Coordinator
Location: Solihull
Job ID reference:  194975
This opportunity is focused on the coronation between – Siemens' Customer, Siemens UK Team and Siemens India Team.
Responsibilities:
Communication, Technical Coronation on project work and Relationship Management:
Establish and maintain effective relationships with internal or external customers technical peers and build new relationships through networking within the customer and other involved parties to support effective delivery
Set and manage stakeholders' expectations within his own domain of influence, effectively influence key contacts
Be able to communicate effectively to customer specialists in order to build understanding of the PLM solution for the customer, its drivers, value and impact.
Product Architect and Project Delivery for DISW Product Portfolio:
Act as part of a Professional Services team, work productively with Consultants, Solution Architects, Project Managers, and other internal & external interfaces such as Global Workforce, Industry and Product Development teams to ensure that the customer succeeds in their objectives.
Understand the context of the customer project, its contract type, key deliverables and engagement model.
Understand the work breakdown for the assigned workstream, how any associated deployment templates will align, its relationship to other workstreams and the overall customer solution
Contribute to time frame estimates, work package breakdown, capability definitions and quantity of resources estimates required to successfully implement the project
Provide accurate and timely information to workstream lead or project manager as required
Provide information and feedback to internal or external customers in a timely, accurate and appropriate manner, as required by defined project activities, ensuring that key messages are communicated effectively
Contribute to the generation of relevant level of project support documentation in line with Siemens or customer Project Management Methodology as required
Contribute to quality and phase gate reviews, and participate in strategic project reviews and health checks as required
Contribute to the review of product implementation experiences with project delivery team, capturing and sharing lessons learnt as part of the project review and close activities
Effectively apply project change management rules to the project
Provides guidance and mentoring on the design, configuration, configuration and deployment of standard technical solutions to Implementation Consultants and Associate Consultant for own area of specialism.
Leadership:  Lead a workstream team of internal, external and customer experts
Experience:  
Strong experience in implementing Siemens Digital Industy software portfolio.
Education:  
Mechanical /IT/Computer Engineering Graduate from recognized university.
Required Expertise On:
Teamcenter UA 8, 9, 10, 11.x and 12, Teamcenter BMID, Data Migration, SQL, PLMXML, Teamcenter UA Server–side  Customization & Upgrade from TC to TC,  Code Uplift.
Detailed understanding of Teamcenter Data Model.
Detailed understanding of Data Migration
Worked on ETL framework
Data cleansing, mapping and conversion
Data upload
Data validation
Good Understanding of Oracle, SQL,
Good Understanding of PLMXML, High-Level and Low-Level TcXML
Good understanding on Core Java, C and/or C++
Understands advanced processes within the software, and how these moves between systems.
Ability to lead project workstreams in more than one specialist domain, within the product domain at Intermediate Level.
Spoken Languages: English and Hindi
Must Have experience:
Must demonstrate experience doing coordination between remote teams working in different countries.
Demonstrates a thorough professional know-how in Technical Consulting, based on practical, demonstrable experience including a thorough understanding of Technical Consulting practices and standards.
Contributes to process improvement for Technical Consulting, providing feedback on the use of processes, systems and tools in real world situation.
Share this post via:
---