Principal Application Engineer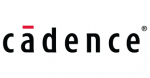 Website Cadence
Job Description:
Cadence-Tensilica is the leading DSP/Processor IP technology in the fast-growing IC design industry, also well-known for its customizable Xtensa configurable microprocessor core. It is widely used in a variety of market segments today, such as Mobile, Home Entertainment, Communication, IoT, AI and Imaging in chip designs. With more than 300 customers world-wide, we work as one team to provide design support, advise and execution of complex technical/business needs, along with our passion and agility in attitude.
In this position, you will do:
+ Collaborate with Business, Engineering, and other internal teams to provide customers the best practices of design along with our IP technology.
+ Work with remote and multi-site teams for hands-on technical support and competition benchmarking.
+ Be expected to deep dive into the technical details in different aspects centered with Processor/DSP technology.
+ Assist product marketing and engineering support team in pre and post sales situations.
Basic Qualifications
+ Bachelor's/Master's degree in Computer Science/Electrical Engineering, or related technical discipline.
+ 7+ years' experience in Digital SoC Design, or Embedded Software Engineering from board to system level.
+ Knowledge of computer architecture concepts (memory, microprocessors/controllers, well known CPU architectures, and DSP) is a must.
+ Expert-level programming skills in C/C++.
+ Fluent in English.
The following Qualifications are a Plus:
+ Extensive knowledge in SoC Integration and Design.
+ Comprehensive knowledge in embedded software tooling usage (compiler, linker, profiler, debugger).
+ Deep domain knowledge in Signal Processing for applications such as Audio-Voice, Digital Communication Standards, AI, or Computer Vision.
+ Experienced SoC design/implementation with DSP, CPU architecture.
+ Knowledge of Tensilica processor generator technology.
Share this post via:
---