Physical Design Engineer Intern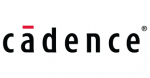 Job Description:
Develop and implement physical design techniques for high performance processor.
The candidate will learn about ASIC design methodology, flows and implementation using state-of-the art synthesis, place-and-route tools.
The candidate will also be exposed to the Xtensa proccessor IP and DSP technology.
The candidate will work closely with a mentor to use the Cadence Tensilica IP's design automation flow.
Requirements:
Strong understanding of processor architechture, digital circuit design is required.
Exposure to EDA implementation and simulation tools is useful.
Hands on experience with programming languages (C/C++) and scripting languages (Perl, Tcl) is a plus.
The candidate is required to be hands on and self motivated.
M.S. in EE/CS or related field (current M.S. students will be considered).
Share this post via:
---