Intern-Design Engineering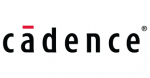 Analog Physical Design is the job of converting the analog schematics (represented by components like MOS, R & C) into a physical view that maps to the masks that are used for manufacturing in the FAB.
The Physical Design has significant impact on the performance and the dependence has gone up significantly with advanced technologies.
Good understanding of the manufacturing technology, basic working knowledge of the analog circuits, and impact of the layout on circuit performance will be a key.
The typical kind of blocks that we work on are ADC, DAC, PLL, Oscillator & High Speed SerDes etc.
Share this post via:
---