Linux / Windows Systems Administrator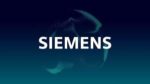 Website Siemens EDA
Position Overview
Are you ready to have your system support skills and experience leveraged to improve the productivity of developers working on world-class engineering software?
System support resource is needed to provide the necessary administration of systems within the Siemens Digital Industries Software Lebanon, NH office, as well as remote offices and data centers.  Quality system support is crucial to providing a productive development environment enabling the Americas Service Delivery team to meet or exceed challenging project objectives.
Platform support includes Windows, Linux and VMWare systems (desktops, laptops, and servers).  The position involves performance based compensation and reports to an Infrastructure Engineering Manager who manages personnel at multiple sites.
Responsibilities
System administration, monitoring, upgrading, maintenance, installation, setup, configuration, testing and deployment of systems within Windows, Linux, ESX and Virtual environments.
Working with other groups to develop and ensure consistency of internal policies and procedures while maintaining security procedures at the sites.
Communicating clearly, both verbally and in writing, regarding issues and/or requirements, and being able to evaluate new technologies and methods are also required for this position.
Ensure security hardening of systems and critical patches are being applied as necessary.
Work with other IT personnel to ensure networking, office automation, and other enterprise services are working properly at your sites.
As needed, provide backup support for virtualization environments at other sites such as VMWare cluster environments.
As appropriate, participate in cross-site activities including process improvements, standards development, and other global projects.
Provide consultation to development groups on server and other hardware purchases.
 Required Knowledge/Skills, Education, and Experience
Bachelor's degree in a computer-related field or equivalent experience in a computer environment
Ability to perform system administration for Linux, Windows, and VMWare environments with a combined experience of at least 5 years of directly applicable work history.
 Familiarity with Dell, HP server Hardware and Client Hardware , support and update with FW/BIOS, working with vendor to fix the server/client issues
Familiarity with defining, implementing and automating system processes
 Good communication skills and ability to work with multiple teams
Excellent customer service attitude
 Ability to work independently or as part of a team
 Experience working in a multiple vendor platform environment
Effective written and oral communication skills
 Knowledge of computer hardware and software components and their interaction with operating system software, and excellent troubleshooting skills
Ability to establish and maintain effective working relationships at all levels.
Can conform to shifting priorities, demands and timelines through analytical and problem-solving capabilities.
The ideal candidate must be able to adapt to a wide variety of duties, including end user support, project deadlines and commitments, data center systems management and monitoring, and many other aspects of IT.
 Minimal travel expected
Preferred Knowledge/Skills, Education, and Experience
Experience directly supporting system needs of development teams
Exposure to modern open source tools from a system support point of view.  This would include Git based source code management, Jira, Confluence, Jenkins, and other tools used in modern development pipelines.
Experience leveraging system configuration tools such as Chef and Puppet.
Working knowledge of shell scripting, batch programming, and PowerShell.
Working knowledge of the following operating systems: CentOS, Red Hat, SUSE, Windows 7, Windows 10, Windows server 2012, and VMWare vSphere.   Position will be weighted to Windows but Linux support and Vmware virtualization is also required.
Familiarity working with Microsoft Active Directory.
Position will be weighted to Linux but Windows support and Vmware virtualization is also required.
Working knowledge of NAS and Flash storage systems such as Network Appliance, Nimble, Pure and other high availability file storage.
Familiar with security administration, anti-virus software, and VPN's.
Must be able to manage multiple projects with minimal supervision.
Experience working in a large scale Software Engineering/IT environment with multiple teams across the globe is highly desired.
Organization: Digital Industries
Company: Siemens Industry Software Inc.
Experience Level: Experienced Professional
Job Type: Full-time
Share this post via:
---