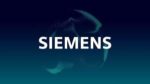 Mentor Graphics, a Siemens Business is an equal opportunity global technology leader in Electronic Design Automation 
software. Our software tools enable companies around the world to develop new and highly innovative electronic products faster and more cost-effectively. Our customers use our tools to push the boundaries of technology and physics in order to
deliver better products in the increasingly complex world of chip, board and system design.
Product Manager, Transistor-level EM/IR Position 
Mentor Graphics seeks a highly motivated technologist with the capability and desire to make a meaningful contribution to 
the development and deployment of a transistor-level EM/IR tool. This latest addition to our excellent team will define, support and market transistor-level power analysis and reliability signoff.
• Provide leadership to the transistor-level EM/IR team in all aspects of product development, including technical road map, 
definition of technical features, product positioning, and customer success
• Set priorities based on business and technical goals
• Build tight customer relationships based on long-term customer success.
• Partner with engineering to agree on implementation details and delivery schedules
• Lead customer and internal partner expectations
The successful candidate will possess the following combination of education and experience:
• BS degree (or equivalent) in Electrical Engineering, Physics or related field is required. MS degree is highly preferred.
• Should have 4 or more years of meaningful experience in the semiconductor IC design or EDA industry
• Previous experience with product development is a requirement
• Strong knowledge and experience in analog design, transistor-level IR/EM analysis, transistor-level simulation, parasitic 
extraction, and cell characterization.
• Must have detailed understanding in EDA software development and the product release cycle
• Must demonstrate script-programming skills with languages such as TCL, Perl, Python, shell, etc.
• Must be familiar with Unix/Linux operating systems
• Must demonstrate excellent analytical and problem solving capabilities, and strong interpersonal skills
• Experience of leading or directing new product feature development, from concept/prototype to production release is 
preferred.
• Ability to run multiple projects simultaneously with multi-functional, distributed teams
• Ability to write comprehensive marketing or product requirement specifications in English.
• Validated collaboration skills
Organization: Digital Industries
Company: Mentor Graphics Corporation
Experience Level: Mid-level Professional
Job Type: Full-time
Share this post via:
---