ISO 26262 Senior Software Engineer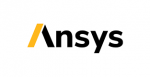 Website ANSYS
Date: Feb 19, 2020
Location: Toulouse, FR, 31100 Villeneuve Loubet, FR, 6270 Paris, FR, 78180
Company: Ansys
SUMMARY
ANSYS is seeking a highly motivated individual with experience and interest in tools, methodologies & processes for Model Based Development of critical embedded software, with a focus in automotive applications for the vehicle of the future: automated driving, battery management system, and electric power train.
The consultant is a member of a worldwide expert team, within the ANSYS SCADE product development team. This position is in charge of providing technical and process-oriented expertise on embedded software solutions for successful adoption and deployment of ANSYS SCADE products.
The job involves travelling worldwide to customers to deliver presentations and workshops.
IMMEDIATE RESPONSIBILITIES
Provide expertise on Model Based Development (MBD) methodologies and ISO 26262 processes using SCADE Tools to customers and our technical teams in pre-sales and deployment phases for automotive embedded software
Support customers to secure ISO 26262 certification audits
Participate to the extensions of our Model Based Development (MBD) methodologies for ISO 26262 certified flows using SCADE tools
Works closely with the product development teams to provide a solution with the best support of ISO 26262 activities
Manage and disseminate knowledge and expertise within the company (to pre-sales, development and product management teams)
Is an integral player in building a strong, cohesive ANSYS and customer teams capable of successfully completing and certifying complex automotive software projects
Participate to the development of SBU solutions sales in close relationship with the Safety team, the Sales Teams and the Product Management Teams
Participate in the investigation of new topics of interest (AI for automated driving, system engineering process, requirements engineering)
MID TERM RESPONSIBILITIES
Methodologies and processes for other domains like railways, nuclear, …
MINIMUM QUALIFICATIONS
An ideal candidate should fulfill key requirements as given below:
Master's degree in software engineering
Expert with model-based design methodologies for embedded software
Expert of ISO 26262
Knowledge of AUTOSAR
Excellent organizational and communication skills
Self-driven and highly motivated team player
Demonstrated skills in writing and presenting in fluent English
A minimum of 5 years of experience in methodology and processes to develop automotive embedded software compliant to ISO 26262
Knowledge of certification standards as DO-178 or EN 50128 would be a plus
Share this post via:
---