Infrastructure Software Development Intern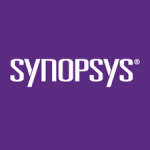 Job Description and Requirements
Synopsys technology is at the heart of innovations that are changing the way we live and work. The Internet of Things. Autonomous cars. Wearables. Smart medical devices. Secure financial services. Machine learning and computer vision. These breakthroughs are ushering in the era of Smart, Secure Everything―where devices are getting smarter, everything's connected, and everything must be secure.
Powering this new era of technology are advanced silicon chips, which are made even smarter by the remarkable software that drives them. Synopsys is at the forefront of Smart, Secure Everything with the world's most advanced tools for silicon chip design, verification, IP integration, and application security testing. Our technology helps customers innovate from Silicon to Software, so they can deliver Smart, Secure Everything.
The broad DesignWare IP portfolio includes logic libraries, embedded memories, embedded test, analog IP, interface IP, security IP, embedded processors, and subsystems. To accelerate prototyping, software development and integration of IP into SoCs, Synopsys' IP Accelerated initiative offers IP Prototyping Kits and IP subsystems. Our extensive investment in IP quality, comprehensive technical support and robust IP development methodology enables designers to reduce integration risk and accelerate time-to-market.
This internship with be with our Solutions IP group.
What you will learn:
The Infrastructure team supports and manages more than 70k cpu's worldwide that are used by over 1000 engineers. Our compute farm enables large scale runs of critical applications and simulations. Our goal is to provide reliable, scalable and automated infrastructure that enables our engineering teams to develop, test and debug quality IP. In this exciting role you will develop tools that enhance the scalability and efficiency of the infrastructure.  You will work on Synopsys's On-Demand Computing cloud platform and develop webtools and build automation scripts to perform analytics on large data generated in our compute farm. 
Skill Requirements: 
Understanding and experience in object-oriented design

Experience in scripting languages, preferably python

Experience in developing web front-ends with HTML, CSS, and JavaScript

Background and experience in machine leaning/ data mining algorithms

UNIX/Linux user knowledge

Experience with MySQL database is preferred

Familiarity with EDA simulation tools such as HSPICE is a plus

Education Requirements:
Currently pursuing BA/BS or master's in computer science/Electrical Engineering degree
Share this post via:
---