Hardware Quality Engineer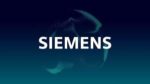 During the current global health crisis, the priority for Siemens Digital Industries Software is the health and well being of our entire community including current and future employees, which may add time to our hiring processes.  We appreciate your patience and invite you to visit our website to learn more about how Siemens is responding to the pandemic.  
Company: SISW-MG
Job Title:   Hardware Quality Engineer (Six Sigma, SPC) – 204167
Job Location: USA – CA – Fremont
Job Category: Manufacturing Quality
The Quality Engineer develops and supports the quality assurance system to ensure Mentor Graphics' customer satisfaction. The role supports the manufacturing of and service of the Mentor Emulation and Prototyping Division's Hardware products. 
The role also supports Quality Assurance Functions Associated with: 
– Test and production activities, including PCBA and chassis level assembly. 
– Shipping and associated activities. 
– Internal OEM (Mentor) production and test. 
– Contract Manufacturing (Sanmina, San Jose) production and test. 
– Investigates issues, either individually or by leading a cross-functional team, to determine root cause and to implement corrective actions. 
– Analysis of production and customer data. 
– Analyzes customer/industry/regulatory specifications and ensures compliance of MED products and processes. 
– Leads initiatives to attain/maintain applicable global regulatory and quality standards certifications as needed. 
– Represents quality organization at committees,special working groups, commodity teams, and other functions. 
– Participates with R&D engineering in the assessment of new product design quality and reliability. 
– Evaluate company, supplier, and customer specifications/requirements and determine the planning and procedural. requirements necessary to assure product quality within realistic cost parameters (customer advocate). 
– Provides direction to assure that quality problems are resolved to minimize schedule impact and to assure specification compliance. 
– Maintains and/or administer an audit program to ensure conformance of the business unit's products and systems to the overall product quality and system requirements. 
– Administers Material Review activities on related products. 
– Surveys suppliers/subcontractors and assists suppliers with quality improvement methods. 
– Manages the implementation of the Mentor Manufacturing Quality Plan. 
– Develops, Documents and Implements Quality Procedures and Methods for MED OPS effectiveness and process improvement.
Bachelor's Degree in Engineering or equivalent/similar

.
Minimum of 6 years of experience in Electronics Manufacturing.
Experienced with Quality Management Systems, Six Sigma, and Statistical Process Control.
Knowledge of Good Manufacturing Practices including document control, process control, and auditing.
– Ability to create a quality focused environment
– Project management skills (cross-functional, communication, cross company, planning, tracking)
– Develop processes or oversee the development of processes that ensure high quality
– Be a driver in all aspects, take ownership and be accountable for projects, processes, issues, solutions and changes, solve 
problems/make things happen
– Meet commitments as part of cross-functional programs
– Superior communication skills (cross-functional, supply chain, cross-cultural, global)
– Creation of documentation as required
– Detail Oriented as required
– Strong self-management, sets proper priorities
– Must be able to handle multiple tasks simultaneously
– Flexible: enjoys new challenges, likes to learn
– Able to work effectively with people (team spirit)
– Presentation skills and ability to give trainings
– Proactive work style, can think beyond the organizational borders
– Knowledge of applied statistics
Organization: Digital Industries
Company: Mentor Graphics Corporation
Experience Level: Experienced Professional
Job Type: Full-time
Share this post via:
---