Quality and Manufacturing Engineer Manager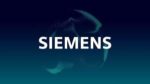 Company: SISW – MG
Job Title:   Quality and Manufacturing Engineering Manager (TQM, Six Sigma) – 195406
Job Location: United States
Job Category: Quality/Manufacturing Engineering
This position is responsible for managing and leading a team carrying out quality assurance engineering and manufacturing engineering initiatives, and setting and attaining the goals of product quality, reliability, new product introduction and product cost. This position is also responsible for managing the predictability, repeatability, and sustainability of factory operations.
PRINCIPAL ACCOUNTABILITIES
• Lead cross-functional teams in determining root cause and implementing appropriate corrective actions for OEM, field and factory product non-conformance issues.
• Provide expertise and leadership in the use of statistical analysis and Six Sigma tools and techniques where needed throughout the enterprise.
• Develop and provide management reports on the cost of quality, by program and function.  Use and maintain data and reporting tools.
• Develop, evaluate, revise and apply Procedures and Methods for SVSD OPS effectiveness and process improvement.
• Analyze customer/industry/regulatory specifications and ensure compliance of SVSD  products and processes.
• Lead initiatives to attain/maintain applicable global regulatory and quality standards certifications.
• Represent quality/manufacturing organization at committees, special working groups, commodity teams, etc.
• Participate with R&D engineering in the assessment of new product design quality and reliability.
• Evaluate company, supplier, and customer specifications/requirements and determines the planning and procedural requirements necessary to assure product quality and manufacturability within realistic cost parameters (customer advocate).
• Provides direction to assure that quality and manufacturing process problems are resolved to minimize schedule impact and to assure specification compliance.
• Maintain and/or administer an audit program to ensure conformance of the business unit's products and systems to the overall product quality and system requirements.
• Administer Material Review activities on related products.
• Survey suppliers/subcontractors and assists suppliers with quality improvement methods.
• Develop quality/manufacturing policies in support of management.

• Quality and Manufacturing Engineering Management
• Effective skills and experience managing and organizing resources
• Ability to be assert to achieve goals (convince influence R&D), persistence
• Project management skills (cross-functional, communication, cross-company, planning, tracking)
• Ability to forecast upcoming threats and be proactive working to identify and eliminate/address potential problems.
• Broad perspective in problem solving (thinks big)
• Be a driver in all aspects, take ownership and be accountable for projects, processes, issues, solutions and changes, solve problems/make things happen
• Meet commitments as part of cross-functional programs
• Superior communication skills (cross-functional, supply chain, cross-cultural, global)
• Bachelor's Degree in Industrial or Mechanical Engineering with at least fifteen years of experience managing in the Electronics Manufacturing Industry.
• Experienced with Total Quality Management (TQM), Six Sigma, and Statistical Process Control.
• Experience with Quality Management Systems e.g. ISO9001.
• Experience managing Quality Engineers and Manufacturing Engineers.
• Experience managing supply chain quality for component and EMS providers.
• Experience withPLC (Product Life Cycle) and PDM (Product Data Management) Processes.
• Also specific experience in the manufacture of PCB's, PCBA's, Cables, Metal Components (Chassis/Frames) and general electro-mechanical manufacturing processes.
Organization: Digital Industries
Company: Mentor Graphics Corporation
Experience Level: Experienced Professional
Job Type: Full-time
Share this post via:
---