Technical Marketing Engineer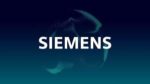 Website Siemens EDA
Job Title:   Technical Marketing Engineer (emulation) – 187110
Job Location: USA – CA – Fremont
Job Category: Technical Marketing
Job Duties:
Mentor Emulation Division is looking for a highly motivated Technical Marketing Engineer to help define, promote and deploy hardware assisted acceleration and emulation with Veloce emulation solutions at leading edge semiconductor and systems customers. As an emulation expert you will be part of the world-wide Veloce expert team working with emulation solutions for pre and post silicon validation, verification and software bring-up of industry's most complex SoC designs using the latest advances in co-emulation technologies with Veloce TBX, VirtuaLAB, synthesizable testbenches (STB) and In-Circuit Emulation (ICE). We are looking for strong leadership qualities and communication skills, deep technical design and verification knowledge, and drive. You will work with customers as a world leader in electronic design automation solutions, providing services for the world's largest electronics and semiconductor companies. Responsibilities include the following:
* Drive Veloce technology at various customers using hands-on technical expertise. Requires working directly with customers to ensure technical results are met.
* Promote technical customer service to build and improve customer relationships, ensuring long term customer satisfaction.
* Work closely with the sales team in a focused strategy to expand our business.
* Provide feedback and product ideas to our emulation product development teams.
* Troubleshoot and remove technical obstacles. Work very closely with all team member to ensure full customer satisfaction
* Develop and deliver technical presentations/trainings on new features and product updates.
* Communicate customers' technical requirements to product marketing.
* Develop a network of technical relationships at a peer-to-peer level with our customers.
Job Qualifications:
Bachelor's degree in a technical field with 15+ years of related experience; Master's Degree with 10+ years of experience. Must have experience with emulation of large scale CPU, GPU or Systems-on-Chip (MPSoC) designs, emulation technologies, usages and industry approaches. Prior experience in a customer facing function such as application engineer from a emulation systems provider a plus. Ability to travel.
This position may require access to export-controlled technology. If an export license is required and Mentor Graphics elects to apply for such a license, then candidates must be approved and licensed by the applicable government authorities as a condition of employment.
Organization: Digital Industries
Company: Mentor Graphics Corporation
Experience Level: Experienced Professional
Job Type: Full-time
Share this post via:
---