Sr. Applications Engineer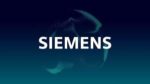 Job Description
During the current global health crisis, the priority for Siemens Digital Industries Software is the health and well being of our entire community including current and future employees, which may add time to our hiring processes.  We appreciate your patience and invite you to visit our website to learn more about how Siemens is responding to the pandemic.  
Company:  SISW – MG
Job Title:    Sr. Applications Engineer (functional verification) – 200207
Job Location: USA – CA – Fremont
Job Category: Sales
Are you ready to build a career in a rapidly growing and constantly innovating Electronic Design Automation (EDA) industry? Do you enjoy working with cutting edge technology and solving the most challenging and demanding problems of the new decade? Are you interested in working across a range of areas from application engineering support and management, verification and validation of complex semiconductor ICs, system testing, and beyond? If so, Mentor, A Siemens Business could be the place for you!
Job Description: With a long term legacy of success, innovation and customer awards, Mentor, A Siemens Business is the world's largest provider of Digital Software to the semiconductor industry. We enable companies to develop better electronic products faster and more cost-effectively. Our innovative products and solutions help engineers conquer design challenges in the increasingly complex worlds of board and chip design.
We have a unique company culture. With its corporate headquarters in Wilsonville, Oregon and market dominance in the Americas and other continents around the world, we value ethical action in all of our endeavors. Integrity is a critical component of who we are and what we do. We also value truthful communication. We strive to build trusting relationships with our employees, customers, and partners which have a positive influence in creating winning results. Recognition for individual and team achievement at Mentor is regularly awarded. We never forget that it's the hard work and dedication of our people that wins our company recognition with our customers and within our industry. Working for Mentor, A Siemens Business is working for the leader in its class. Our employees are self-motivated and have come to expect competent leadership from our managers and executives.
This Applications Engineer (AE) position delivers technical expertise for Functional Verification of digital, mixed-signal, and analog IC chip designs based on Mentor's DVT products and services. It provides support for both pre-sales and post-sales assessment of customer needs as well as quick implementation/execution of the solution. You'll work on cutting edge technology working side by side with our customers in close collaboration with R&D and marketing in a cross-functional, interdependent environment. This is an ideal position for candidates who like to interact with and influence others, possess strong design and/or verification background, requiring both in depth knowledge of HDL and HVL, as well as strong scripting skills for writing test programs and tooling to meet customer needs.
• Provide technical leadership in the sales and support of a wide range to Functional Verification technologies for our leading edge customers 
• Integrates DVT products and services (at the block/chip/system level) and ensures expected behavior in customer's environments 
• Perform assessments of customer environments and requirements, providing expertise on topics such as: Verification planning, Testbench development using SV/UVM methodologies, Functional verification and modeling of digital/mixed-signal ASICs and SoCs, Failure analysis and resolution, Coverage analysis, RTL/Gate-simulations, Regression debug and other flow/infrastructure development and testing
• BS in electrical, computer or electronics engineering, computer science, or equivalent discipline with 5+ years of verification 
or related experience
• MS in electrical or computer engineering, computer science, or equivalent discipline with 3+ years of verification or related 
experience
• Strong background with HDLs (e.g. Verilog, VHDL), HVLs (e.g. SystemVerilog/UVM, OVM, AVM, Vera, Specman, OOP), 
System C and methodologies (e.g. Directed/Constraint Random, UPF, Coverage, Assertion)
• Demonstrated experience with Advance Test Bench creation and Simulation of complex SoC environments, makefile 
creation, use of Python, Perl, C/C++ scripts
• Strong trouble shooting, triage and debugging skills
• Deep knowledge of semiconductor IC industry – ASIC, SoC, Memory, Interconnect, CPU architectures, embedded systems
• Ability to work in a fast paced, results oriented, team environment
• Positive attitude and good communication skills
• Energetic and self-motivated
Additional Skills Preferred (but not required):
• Prior 1-5 years Applications engineering experience is a plus
• Knowledgeable in the areas of Verification IP protocols e.g. AMBA, USB, ETHERNET, PCIE, DDR, HBM, other
• Knowledge and experience in emerging technologies – AI, ML, 5G, Automotive, IoT, Networking and Functional Safety 
(FuSa)
• Real Number Modelling (RNM) design, simulation and measurement experience
• Formal Property Checking, Clock Domain Crossing, Hardware Emulation and FPGA prototyping methodology
Organization: Digital Industries
Company: Mentor Graphics Corporation
Experience Level: Experienced Professional
Job Type: Full-time
Share this post via:
---