Close-Loop Product Development Manager (m/f/d)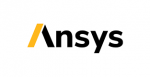 Website ANSYS
Date: Feb 19, 2020
Location: Munich, DE, 80331
Company: Ansys
ANSYS is the global leader in engineering simulation, helping the world's most innovative companies deliver radically better products to their customers. By offering the best and broadest portfolio of engineering simulation software, ANSYS helps companies solve the most complex design challenges and engineer products limited only by imagination.
SUMMARY
Autonomous vehicles will drive millions of kilometers in the virtual world before the first driverless cars hit the road. ANSYS is building the software toolchain to demonstrate safety in the virtual world prior to commercial deployment. We invite you to manage one of our teams that will enable this disruptive technology. You will manage a 10-people software development team with interactions with customer's development teams as well as ANSYS teams from remote locations. The Large-Scale Scrum working model insures effective collaboration. As Product Development Manager you ensure the proper execution of the Close-Loop Simulation work items of your team who works in close collaboration with a larger group of 30 developers and scrum masters distributed amongst several feature teams. You have direct hierarchical responsibility of the 10 developers from the Close-Loop Simulation team with objective to deliver clean, readable and well documented code, per the specifications.
RESPONSIBILITIES
Responsibility of a development team
Supervision of all technical aspects (software technology bricks, life cycle, choice of technologies and their architecture …)
Staff management as part of your team (recruitment, interviews …)
On time and quality delivery of content, risks analysis and recovery plan definition
Development of the skills of your team as well as the follow-up of their adequacy with the needs of ANSYS Management of careers …)
Animation of team meetings and participation in product governance and compliance with internal procedures and dissemination of best practices
Responsible for the use of your resources via the staffing plan.
MINIMUM QUALIFICATIONS
Graduated from an engineering school or equivalent (Master of Sciences or PhD in Physics or Computer Science)
Minimum experience: 8-10 years with 2 years of team management
Technical skills: technical culture and legitimacy: C++, distributed software architecture, close-loop simulation, product technical knowledge; company organization knowledge; management capacity;
Fluent in English
PREFERRED QUALIFICATIONS
Degree in Physics or Science, Computer Sciences (or equivalent market experience)
Experience in developing and using complex simulation software solutions in the realm of Virtual Reality and/or driving simulation and/or Optics.
Knowledge of Optics, real-time GPU rendering (shaders, OpenGL, CUDA, …), radiometric and optometric sensors such as: cameras, lidars, radars, knowledge is a plus
Aptitude for problem-solving, you can demonstrate a strong solution finder mindset.
Ability to network using direct (face to face) or indirect (email, phone, social media) technology
Positive, collaborative, team-oriented professional with initiative and leadership qualities
Share this post via:
---