CFD Engineer – Industrial Placement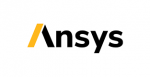 Date: Feb 19, 2020
Location: Abingdon, GB, OX13 5JB
Company: Ansys
ANSYS is the global leader in engineering simulation, helping the world's most innovative companies deliver radically better products to their customers. By offering the best and broadest portfolio of engineering simulation software, ANSYS helps companies solve the most complex design challenges and engineer products limited only by imagination.
This role is only available to current undergraduates who are entitled to work in the UK. Salary £19,000.
The testing team is responsible for testing the ANSYS CFX (CFD, computational fluid dynamics) software, ANSYS Polyflow, ANSYS EnSight and other ANSYS software components and managing acceptance testing for each release of the products.
This position will provide an ideal opportunity to gain insight and experience in a commercial environment. You will be directly involved in all aspects of the software including mesh generation, physics pre-processing, solver and post-processing. In addition, there will be the opportunity to do specific projects aimed at helping you attain your academic qualification. Appropriate time during your placement will be allocated to allow you to work on such projects.
This placement will give the successful applicant valuable experience in commercial engineering software within a dynamic team environment.
Job Functions
Day to day activities and responsibilities, depending on the needs of the team and the students experience and skills, may include;
Learning how to use ANSYS software, gaining a thorough knowledge and an understanding of how it may be used by customers
Application of software to support development activities
Using the software to resolve real engineering problems
Gaining knowledge of development tools, Operating systems and HPC
Developing your programming/scripting skills, in python and other languages
Gaining knowledge of the automated testing systems and using it to develop new tests for the products being tested
Working on verification and validation of new models in the solver
Preparation of interactive and regression tests
Assisting in the production of test specifications, requiring knowledge and skill in the software application to be tested, together with a thorough understanding of CFD/FEA. It also requires some understanding of the likely problematic areas in the software.
Minimum Requirements/Qualifications:
Undergraduate in an engineering discipline – mechanical, civil, aeronautical etc.
Experience in one or more programming languages (for example C/C++, Python, FORTRAN) is desirable.
An interest in engineering simulation software (CFD)
An inquisitive, pro-active and methodical approach to work
Proven ability to tackle difficult tasks, taking them to their logical conclusion
Non-Negotiable Hiring Criteria:
The successful candidate will be hardworking, capable of working under pressure and able to work on his or her own initiative when required, or as part of a team.
Good communications skills are essential.
Other Job Requirements:
General Office Environment.
Should be able to work on the phone and computer for an extended period of time.
Share this post via:
---