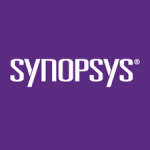 Website Synopsys
Job Description and Requirements
Working as part of the AE team based in Colombo, Sri Lanka. You will contribute to the verification (by creating digital design in HDL) of software tools for Electronic Design Automation. You will be involved in the complete chain of the software verification process, starting from defining the test specification, test case development and implementation, performance testing and giving feedback for improvement. You will contribute to the verification of both newly developed features and of enhancement of the existing software modules. As part of the largest EDA Company, you will be in contact with remote teams on different continents.
Hiring for: 
•Digital design concepts
•Verilog, VHDL & Systems Verilog
•Verification methodologies
Must have skills:
The successful candidate should have :
•Excellent knowledge of the fundamentals of digital electronics and logic design
•Technically bright and analytical minded
•Strong debugging and troubleshooting skills
•Excellent communication skills, teamwork skills
Good to have skills:
•Knowledge/Experience of Hardware description languages (HDL)
•Familiarity/knowledge/experience with any of the following would be a plus: EDA/CAD tools, Simulation, Synthesis, Formal Verification, Logic synthesis, DFT, Static and Dynamic verification, Timing and Physical implementation tools and methodology, FPGA/ASIC designs
We are searching for someone who is excited about the daily technical and human challenges, reactive, persistent, dynamic, strong in problem solving.
Education requirements
BSc in the domain of Electronics/Electrical Engineering
Share this post via:
---