Applications Engineer, Senior II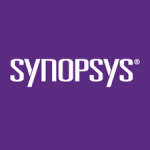 Website Synopsys
Job Description and Requirements
The candidate will provide post-sales technical expertise during the installation, implementation, and maintenance of STAR Memory System (Synopsys memory BIST solution) and Embedded Memories. Experience in DFT/Memory BIST is a requirement. The candidate will ensure that clients' needs have been met and that the product/solution is fully functioning according to specification. S/he may also provide pre-sales support to company sales staff and customer personnel.
The successful candidate has an overall understanding of the design process. Is proficient with UNIX, HDL (Verilog/VHDL) and has a strong understanding of ASIC design flow and DFT/memory BIST. Knowledge of competitive IP products in the areas of memory compilers (SRAM/ROM/RF) and DFT/memory BIST is preferred. Strong communication skills are required.
Ideal candidates will have a degree in Electrical Engineering. Experience with IC circuit design is preferred. This includes front-end design (Synthesis, DFT) and back-end design (place and route, physical verification). Previous experience within a service or support organization is desirable.
JOB RESPONSIBILITIES:
– STAR Memory System and Embedded Memories Product Support – Interface with customers, Synopsys AEs, and engineering staff to ensure a timely response to customer issues. Primary modes of communication will be through email and telephone. Some travel might be required.
– Proactive Support of STAR Memory System and Embedded Memories – Write and maintain application notes, FAQ's, training materials, and other support material, providing customers easy access to application information.
– Support Tools – Interface directly with SolvNet and the Engineering Database to document and track resolutions to customer issues.
Typically requires a minimum of 5 years of embedded memories and DFT/memory BIST experience. Resolves issues in creative ways. Exercises judgment in selecting methods and techniques to obtain solutions. Candidate must be pro-active and assertive, and have excellent organizational skills, along with written and verbal English communication skills. Candidate must demonstrate a pleasant personality, which is compatible to customer interaction, while having technical skills that will ensure final closure to customer issues. Also, must be a team player when interfacing with engineers and other AE support staff.
Share this post via:
---