UNIX Systems Administrator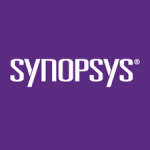 Website Synopsys
Job Description and Requirements
Defines, designs and implements network communications and solution improvements using the UNIX platform. Proposes and implements system enhancements (software and hardware updates) that will improve the performance and reliability of the system. Manages the load configuration of a central data communication processor and makes recommendations for purchase or upgrade of data networks. Coordinates terminal orders and cable installation, network system planning, upgrading, monitoring, testing and servicing. Approves action requests and specifies purchase requirements. Negotiates and places orders with common carriers.
In addiction to the primary UNIX admin responsability, development projects will be part of the job. Understanding of Source Code Control, Databases, Javascript/Python scripting and related frameworks and techniques, as e.g. React, Node, Flask, Django will be valued.
Requires strong inter-personal and communication skills along with the ability to multi-task and solve problems. Able to schedule, prioritize, accomplish R&D-related activities and communicate actions and results as needed. Previous experience in customer support, computer operations, systems administration or another related area is required.
Usually requires a minimum of 5 years of related experience. Possesses a solid understanding of specialization area plus working knowledge of one other related area. Resolves issues in creative ways. Exercises independent judgment in selecting methods and techniques to obtain solutions. Executes projects from start to completion. Contributes to moderately complex aspects of a project. Determines and develops recommendations to solutions. Works on team-driven or task-oriented projects. May guide more junior peers with aspects of their job. Networks with senior internal and external personnel in own area of expertise.
Share this post via:
---