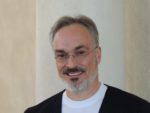 Tell me about Eta Compute's vision? 
We envision a world where intelligent devices at the network edge make everyones' lives safer, healthier, more comfortable, and convenient without sacrificing privacy and security.
How do you hope to achieve this? 
We achieve this by providing the lowest power and most energy efficient machine learning platform to enable intelligent sensing anywhere.
Why is low power so important in this goal? 
Demand for always-on sensors is growing exponentially, driven by the Internet of Things (IoT), wearables, hearables, smart cities, buildings, industry 4.0, and many other applications. Artificial Intelligence (AI) is needed to transform raw sensor data into actionable information. Today, this is done primarily in the cloud. The challenge for many sensor nodes is that they're powered by small batteries or energy harvesting and have to operate for years without maintenance. Wireless transmission of data is enormously power hungry, so cloud AI isn't an option.
The only viable solution is to move inferencing to the sensor endpoint itself. Not only does this reduce power by several orders of magnitude but it also provides other benefits such as reduced latency for real time applications, continuity of operation in case of a connectivity disruption and improved security by keeping sensitive data on premises. There's just one problem – this architecture needs an inferencing engine running at well under a milliwatt, which hasn't existed until now.
What is the TENSAI® Platform?
TENSAI® is a complete endpoint-to-cloud AI platform that achieves the lowest power and energy per inference in the industry. It removes energy capacity as a constraint for unwired intelligent sensor nodes.
TENSAI consists of three basic components:
First, is the ECM3532 Neural Sensor Processor. The ECM3532 uses a unique, patented dual-core architecture to reduce power consumption to the 100 microwatt range. This enables 100 times lower energy per inference or, equivalently, 100 times longer battery life than the competition. The ECM3532 interfaces with any combination of sensors and runs a variety of neural nets, enabling it to address a wide variety of applications, including voice, sound, image, motion, biometrics, and others.
Second, our TENSAI compiler translates and compresses neural nets from TensorFlow to firmware optimized for the ECM3532. Details of the hardware are completely hidden from the developer and no embedded programming is required. TENSAI is 10x more energy efficient than competing compilers.
The third element of TENSAI is our recently announced AI sensor board, which integrates the ECM3532 with a variety of sensors to facilitate the development of new applications.
The platform is fully integrated with Azure IoT cloud for provisioning, training, data analytics, and continuous model improvements. TENSAI makes it easy for anyone to develop new edge applications with the lowest energy per inference and fastest time to market.
Where will your technology "touch" the consumer and how will it improve their lives?
You'll find TENSAI wherever you have always-on sensors that need to make autonomous decisions at very low power without wired power and without continuously communicating with the cloud. Use cases are as vast as your imagination. Think about retrofitting imaging and security in remote locations, outdoors, or in existing buildings without having to rewire electricity. Imagine tiny battery-operated imaging devices that can monitor shelves in a store or warehouse, count people in a conference room, or measure social distancing to ensure that CDC guidelines are being met. Consider touchless user interfaces to control battery-operated devices with gestures, voice, or simply by your presence. TENSAI-enabled devices can monitor the location, activity, and health of people, assets, livestock, or crops anywhere, without wireline power. These are just a few use cases that make life safer, healthier, and more convenient and which wouldn't be possible without ultra-energy efficient endpoint AI enabled by TENSAI.
How is the TENSAI Platform better than alternatives?
TENSAI is a complete end-to-end development platform providing the optimal combination of energy efficiency, accuracy, and ease-of-use with the flexibility to support a wide range of applications including voice, sound, vision, motion, biometrics, and environmental sensing. TENSAI delivers the highest energy efficiency and the lowest energy per inference of any other alternative. Only TENSAI can enable 2-10 years of battery life with zero maintenance as required by many IoT applications. While there is a great deal of hype and vaporware in the edge AI segment, TENSAI is real. It's available now and ready to ship in volume.
How has the market reception to your solutions been – when will you announce customers or products using your technology?
We have received extremely enthusiastic responses from the market and are gaining increasing traction with marquee partners and customers across a wide range of use cases. We are currently in the design-in phase, so we can't disclose customer names at this time, but we expect to make some announcements by the end of this year.
What are your challenges to adoption?
The two primary technical impediments to the adoption of TinyML were energy efficiency and ease of use, both of which we have now solved with TENSAI. As with any new technology, a robust ecosystem is vital to catalyzing adoption. Our growth is limited only by the number of developers and how quickly they can deploy new applications on our processor. That's why we developed the TENSAI compiler to facilitate and accelerate customers' development cycles. We are partnering with other industry leaders to build a robust TinyML ecosystem and enable new use cases. For example, TENSAI is now integrated into Edge Impulse's on-line TinyML platform, making it possible for their growing community of open-source developers to quickly create new applications for the ECM3532 without writing a single line of code.
What's next for Eta Compute?
Our first product, the ECM3532, is targeted at the IoT and other energy constrained applications. The proprietary power management technology that enables our breakthrough energy efficiency is scalable to higher performance levels and smaller process geometries. Our next generation processor will address higher performance applications while achieving the same 100x energy efficiency advantage over competitors. In addition, we're responding to strong customer demand for our AI sensor board by developing higher levels of system integration for specific vertical markets.
If you had 60 seconds to make a pitch to a VC, what would you say?
Imagine a peel-n-stick sensor module the size of a deck of cards, containing a tiny camera, microphones, accelerometer, gyroscope, and pluggable sensors for gas, pressure, and other functions. The module operates using solar energy or it can run for more than two years on a couple of AA batteries. The device has a socket for a radio of your choice – LoraWan, NB-IoT, BlueTooth, WiFi, ZigBee, SigFox, WiSun, or others. It automatically connects to the cloud, provisions itself and appears on your on-line dashboard right out of the box. You can view all your modules on your laptop or smartphone, change settings, analyze data, and update your models to improve accuracy.  Placed on a wall or ceiling, the device can count people, detect intruders, or monitor social distance. Mounted on a shelf in a store or warehouse, it can notify management when a product is out of place or the shelf needs restocking.  Stick it on a machine, engine, or appliance and it can tell you when maintenance is required or a part has to be replaced. All of these applications can be accomplished using the same hardware simply by downloading the appropriate neural net from an on-line library.  Or you can create a custom application on-line at the push of a button. This isn't the future. This is now. This is just a fraction of what can be done with TENSAI.
Also Read:
CEO Interview: Ljubisa Bajic of Tenstorrent
CEO Interview: Anupam Bakshi of Agnisys
Interview with Altair CTO Sam Mahalingam
Share this post via: