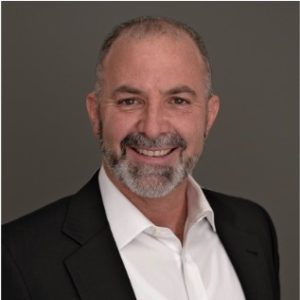 Trained as a semiconductor Analog and RF Circuit Designer, Stephen Fairbanks has been designing and developing process-specific I/O and ESD libraries for 24 years. His foundational training began while attending Brigham Young University designing highspeed 32 GSPS data acquisition systems and RF interfaces for a time-of-flight mass spectrometer. Soon after, he joined Intel, where he became the lead developer of the ESD and I/O libraries for what was then Intel's wireless, cellular, and mobile computing groups. He led the development of the I/O and ESD used on the initial generation and subsequent generations of wireless components for Intel Centrino chipsets and StrongARM cellular platforms. He was personally responsible for the ESD development and I/O support for three families of cellular communications processors and four families of handheld applications processors.
Leaving Intel in 2006, he became an ESD and I/O consultant, establishing SRF Technologies and Certus Semiconductor. Several of his most notable efforts were assisting companies to find ESD solutions for groundbreaking, first-generation technologies. These include but are not limited to ESD protection strategies on many of Qualcomm's (Atheros) early generation RF front ends for cellular platforms; Inphi, Intel, Xilinx, and Freescale's (NXP) first generation 10, 28, and 56 GBPS interfaces, and many of Synaptic's early generation Touch-Screen Interfaces IC's and Touch-Display IC's.
Certus Semiconductor has the only commercially available production-proven high-voltage ESD solutions (-18V to 30V, including a 100V pk-to-pk RF Switch) in standard Low Voltage 3.3V, 2.5V, and 1.8V CMOS, for 40nm and below process nodes. These unique solutions have enabled several customers to interface NFC, high-voltage analog, and MEMS I/O's directly, into low-voltage standard CMOS processes.
At Certus, Stephen has developed ESD process design rules, ESD libraries, and I/O libraries in logic, RF, mixed-signal, and high-voltage BCD processes at the 0.25um, 0.18um, 0.13um, and bulk-CMOS processes 90nm, 65nm, 45/40nm, 28nm, 22nm, 16nm, 12nm, 11nm, and 5/7nm processes. Stephen is familiar with several specialty processes, including HV BiCMOS, flash memory, SiGe, FD-SOI, SOS, and InP.
What is Certus Semiconductor's backstory?
Certus Semiconductor began as a collaboration between myself, Freescale's I/O and ESD team, and an ESD consultant, Markus Mergens of QPX. We started the business by putting together commercial I/O packages and marketing Freescale IP with SRF/QPX I/O and ESD custom solutions. When NXP acquired Freescale, the collaboration ended. I maintained the rights to the Certus Semiconductor brand and continued building the business under SRF Technologies. We have expanded our IP offerings to include I/O libraries as well as ESD solutions in many foundries, from 180nm to 11nm, with current R&D at smaller nodes.
What makes Certus' I/O and ESD solutions unique?
Several features make our solution unique and appealing to our customers. Certus' complete custom libraries target robustness, noise, distortion, low capacitance, increased ESD, and more. We offer smaller ESD footprints, removing the need for a special mask layer and saving money per wafer. Our low-capacitance ESD enables RF and high-speed digital I/O's as well as extreme ESD up to 16kV and radiation hardening can also be achieved. We have 3.3V – 5V digital and analog solutions in native 1.8V processes and offer >20V switches using standard low-voltage CMOS technology, allowing for the direct integration of high-voltage analog, sensors, RF, and MEMS. I could continue listing the features that make Certus' I/O and ESD solutions unique. However, the most important aspect is we tailor our I/O libraries to help our customers differentiate their products in their specific space and our solutions are the highest performance in the industry. Our primary goal is to give our customers a performance and cost advantage over their competitors.
What market segments benefit the most from Certus' IP?
We have customers across the whole gambit of the industry. From video/audio chips, FPGA, MEMS, mobile phone chips, image processors, ASICs, automotive, sensors, and virtual reality, we offer the entire industry unique I/O and ESD solutions. Consumer electronics benefit from our exceptional ESD protection, smaller GPIO footprints, higher speeds, and lower power, all of which are cost conscious. We offer the Industrial electronics segment benefits from the ESD protection we can provide and the increased robustness, reliability, and feature sets. Regarding automotive, the benefits include increased robustness and higher ESD and voltage tolerances. The Aerospace sector benefits from our solutions' increased robustness and reliability, high temperature, and radiation-hardened capabilities.
Why should companies choose Certus' solutions?
If a company has no special requirements, it should use foundry IP. From my experience, that is often not the case, and companies are looking for specific features. If you are looking for features that foundry IP does not offer, such as increased performance, smaller area, or specific advantages over competitors (leakage, capacitance, noise, etc.), our solutions provide these features and more. Many times, we have yet to determine the exact product a customer is looking for, but through engagement, we figure out what our customers need and how we can best optimize their solutions. Additionally, through close interaction with our customers, we brainstorm new features they may not have considered an option, that helps expand their product's capabilities.
What makes Certus stand out against its competitors?
We offer designs that our competitors do not have. Our I/O performance is addressed by our multi-protocol GPIO that supports various standards with extended specifications across multiple voltages, along with our specialized high-speed die-to-die interface solutions. Our solutions strip away unnecessary features and deliver better ESD performance in a smaller footprint. We optimize power by offering I/O's that can operate at different voltages selectable by the system, we create dedicated I/O's tailored for low-power operation. Robust ESD performance is challenging for many companies. ESD engineers founded Certus, and not only do we address standard ESD requirements such as HBM and CDM, we also provide on-chip solutions for standards such as system-level IEC 6100-24-2 and Cable Discharge Events.
Many of our competitors only offer ESD solutions and do not offer entire I/O libraries. Even those who do provide full I/O libraries do not work with their customers as we do. We work hand in hand with our customers and tailor our libraries to meet their needs. We aim to ensure our customers have the best I/O library to meet their needs. We take pride in engaging with our customers as though we were part of the internal I/O and ESD development teams. Finally, we have created a library of industry leading functions at leading nodes which allows us to quickly customize and meet customer's requirements.
What do the next 12 months have in store for Certus?
We look to grow our business and partnerships over the next 12 months. We have added to our executive staff to expand our market focus and have increased our analog design capabilities. We are considering expanding into the analog design space as we have several customers with analog design needs. Additionally, we are strengthening our partnership with GlobalFoundries and several others. As we grow, we look to continue improving our existing IP and develop new solutions for smaller process nodes. In 12 months, we aim to be the go-to provider for custom I/O and ESD solutions.
How do customers engage with Certus?
We enjoy working closely with our customers and look forward to engaging with other forward-thinking companies. Contact info@certus-semi.com or visit us at www.certus-semi.com to get started!
Also Read:
Semiwiki CEO Interview: Matt Genovese of Planorama Design
CEO Interview: Dr. Chris Eliasmith and Peter Suma, of Applied Brain Research Inc.
A Five-Year Formal Celebration at Axiomise
Share this post via: