A common discussion amongst semiconductor professionals is the ROI of development activity in India. An interesting number I remember hearing at Virage Logic was that the development groups in India had a 30%+ turnover rate. Is that still the case? If so, that is very hard on the ROI.
Here are the 2012 SemiWiki geographical statistics from India as another data point on the relevance of semiconductor in India: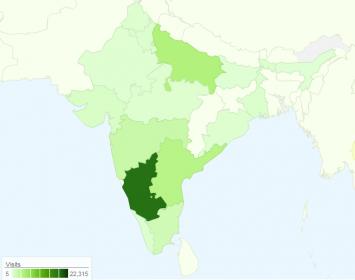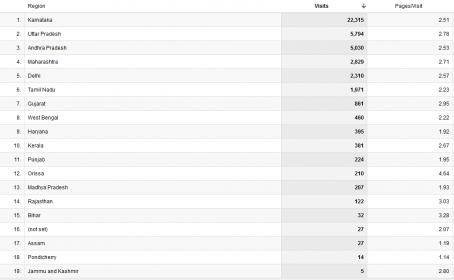 According to LinkedIn there are 14,897 semiconductor professionals in India out of a total of 137,799 on LinkedIn (10%+). All of the big semiconductor companies are there: 1,994 have worked for Intel, 321 for Samsung, 786 AMD, 474 Qualcomm, and 495 Broadcom. EDA companies as well: 167 Mentor Graphics, 557 Cadence, 699 Synopsys. IP companies too: 322 ARM. Data is so much fun to play with.

So you tell me, is India relevant for semiconductor design and manufacturing? Is the Indian Government helping? What does the future hold?
Speaking of Indian Semiconductor (nice Segway) it was interesting to read that one of my favorite EDA companies, Berkeley Design Automation, was announced as the winner of the Indian Semiconductor Association's TECHNOVATION 2011 award. This award is one of the most prestigious for Electronics and Semiconductors in Asia. The award recognizes the most innovative multinational company with R&D operations in India.
"The ISA Technovation awards of December 2011 have been constituted with an aim to recognize and honor India's best individual contributors and organizations that drive the semiconductor and ESDM industry forward," said Mr. PVG Menon, President of ISA. "Berkeley Design Automation won this award as recognition of the company's breakthrough leadership and technical innovation in nanometer circuit verification."
BDA competed against 80 other multinational companies with operations in India and came out on top for innovations and advances in nanometer circuit simulation. Believe it or not, BDA was the first EDA company to win this award!
The other news I have from India is the 25[SUP]th[/SUP] International Conference on VLSI Designwill be next week in Hyderabad. Unfortunately/fortunately, next week I will be in Las Vegas for CES with my beautiful wife. You can meet us at the GlobalFoundries party, on the floor of the conference, or the Hilton Resorts Spa.


Magma CEO Rajiv Madhavan is a keynote speaker, that should be interesting. Other keynotes are from Intel, AMD, Zilinx, IMEC, Cadence, and some University people. The most interesting panel looks to be:
"SoC Realization – A Bridge to New Horizons or a Bridge to Nowhere?" System on Chip (SoC) Realization is the emerging market that bridges the gap between an electronic system concept and its implementation in silicon.Professor P.P. Chakrabarti, IIT Kharagpur, will moderate the panel to explore and discuss the meaning of SoC Realization and its impact on the cost and schedule for advanced SoC designs.
Atrenta

– Mr. Sathyam Pattanam, Senior Director Engineering

Broadcom

– Subhash Chintamaneni, Senior Manager, DTV Division

Cadence

– Raju Pudota, Group Director, Flash IP Engineering

Freescale

– Ganesh Guruswamy, Vice President and Country Manager

InfoTech Enterprises

– Ram Gollapudi, General Manager, Hi-tech Business Unit

Seer Akademi –

Srikanth Jadcherla, CEO, Electronics Education Company

ST

– Rajamohan Varambally, Director Technology R&D

Synopsys –

Vikas Gautam, Director, Verification and IP products

TI

–Mahesh Mehendale, TI Fellow and Director, Center of Excellence for VLSI

Atrenta is also a favorite of mine. Offering a superior level of abstraction, they put the realizationin SoC Realization! With a superior level of accuracy, BDAputs the realizationin Silicon Realization!
Share this post via: