Investing with Cramer is a crap shoot. By Cramer, I mean the Mad Money TV show, and Action Alerts PLUS from thestreet.com. Cramer is certainly a smart guy and knows his stuff, but don't think following his investment strategy is necessarily a winner. He constantly maintains that you can beat the averages by picking individual stocks and doing your homework. This just isn't true.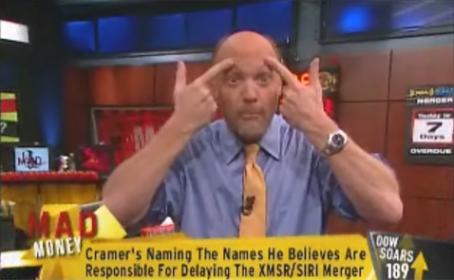 Cramer did a piece on Cadence that I blogged about in 2009, Jim Cramer's CNBC Mad Money on Cadence!, to which I concluded that Jim Cramer is in fact an "infotainer" and prone to pump and dump groupies. In regards to CDNS however, he got lucky (CDNS has doubled since then).
Cramer may have made money as a hedge fund manager, but he also used many tools (such as options, shorting, etc.) which most Joe on the street investors don't utilize. He also had a staff, and access to much better tools and information.
A good friend of mine is getting killed with his recommendations!
It drives me crazy when he talks on his show about, "I recommended this great stock much lower ….". He does occasionally mention the ones that get crushed. Of course if he did this as a matter of routine people wouldn't watch.
The most salient fact: His Action Alerts PLUS portfolio hasn't beaten the S&P (when you include dividends) since 2007.
Several awful Cramer recommendations, many of which my friend has gotten creamed on, include Bank of America, Netflix, Limelight Networks, Juniper, Teva, GM, Ford, BP, Alcoa, Apache, Express Scripts, Freeport McMoran, Starwood Hotels, and Johnson Controls. There is probably a list of winners just as long, but I'm in no mood for that.
Sour grapes? Of course. Watching Cramer and subscribing to Action Alerts PLUS will make you more informed about the market. Will it make you money? Maybe. There is just as good a chance you'll make more money with an S&P Index fund. In an up market, you'll feel smarter about the investments you are making. In a down market you'll be kicking yourself in the butt.
Cramer makes me think of a "get rich quick book" that's a really good read. The only one that gets rich is the author, and that is from selling the book.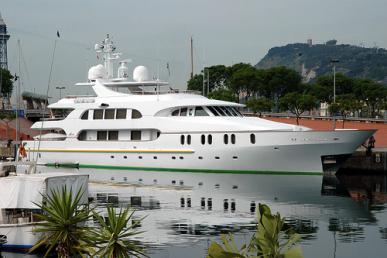 Note, my friend still watches his TV show, albeit with a lot of Tivo fast forwarding. You can be interested in Cramer's opinion on market direction. You can subscribe to Action Alerts. Is it worth $399/yr to be better informed? The hitch is that I'll never be better informed than the pros on Wall Street, and more information will not necessarily make you money.
I think Cramer is a smart guy and a helluva entertainer. However, I think he does the average individual investor a disservice by leading them to believe that he can help make them above average returns. I've not seen this Action Alert Plus service but if it's like most newsletters, it's lacking in timing and exit strategies.
I have some possible explanations for his chronic under performance despite his intellect, experience, and huge research staff:
1. He has to have three new ideas every day. If I have a good investment idea once a month I'm happy.
2. Time frame – a huge part of managing a portfolio has to do with investment horizon – if you have a 10+ year time frame – you don't care what the Finance Minister of Germany is saying about Greece. But Cramer has to have a stock idea that is an answer to that news sound byte. For this type of recommendation over a short period of time you are going to get very random results.
I think that an active financial manager that uses a tactical asset allocation strategy along with an industry sector strategy based on macro economic analysis and individual stock selection based on sound fundamental analysis can outperform a passive benchmark index over the long term. However, all this work and strategy may only mean an extra 1.5-2.0% pick up in total return. Individual investors should utilize someone that is willing to execute this type of individual portfolio management for a reasonable fee of .75-1.0%.
The bottom line is that anyone who makes promises of "big money" returns (like Cramer) is either lying (Bernie Madoff) or taking on more risk with your money than you think.
Share this post via: