The earthquake and subsequent tsunami that devastated Japan on March 11[SUP]th[/SUP], 2011 will have far reaching ramifications around the world for years to come. People have asked me how this disaster will affect the semiconductor industry so I will try and summarize it in this blog.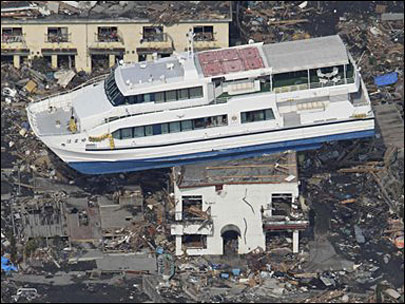 First the foundries:
According to TSMC: If the company's primary equipment supplier,TokyoElectron, fails to resume normal operations in the short term, it might be unable to expand its production capacity as originally planned. As a result TSMC is uncertain it will be able to fulfill its record breaking $7.8B CAPEX budget this year.
Tokyo Electron is the world's second largest manufacturer of semiconductor production equipment used to manufacture chips (Applied Materials Inc. is #1). Tokyo Electron sustained serious damages in the magnitude-9.0 earthquake and subsequent tsunami and may not be able to deliver equipment needed by TSMC for the planned Gigafab expansions. This could lead to significant chip shortages in 2012-13.
UMC reported no equipment damage at its fab in Japan's Tateyama city: The plant (in Tateyama) is being recalibrated. The local power supply is under assessment. UMC also said Saturday the earthquake hasn't had significant impact on its operations as the fab in Japan accounts for only 3-5% of the company's total capacity.
According to GlobalFoundries: At this time we see no significant near-term impact on our operations. We have a diverse global supply chain that enables us to mitigate risk in many areas.Translation: the expansion of the Dresden fab and the new one they're building in New York both remain on schedule.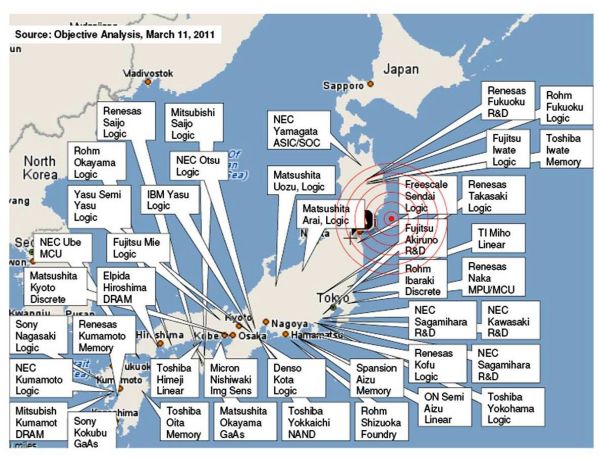 As reported in EETimes, Japan is also a major supplier of 300mm raw silicon wafers. A manufacturing plant in Fukushima responsible for 20% of the world's production of 300mm wafers has been closed since the earthquake hit. TSMC is said to have a 4 to 6 week supply of 300mm wafers and is not concerned about a wafer shortage. As the largest foundry in the world, TSMC may also be first in line for rationed wafers. Most other fabs are not so lucky so the shortage clock is ticking for them.
According to Semico Research Japan is also a major supplier of consumer semiconductors with more than 100 fabs in production. In addition to memory products such as DRAM and NAND flash, Japan is the largest supplier of discrete devices. These products are used in most electronic gadgets so even a small disruption in this supply chain can cause significant delays and pricing increases. Even the undamaged Japanese manufacturing facilities will have issues with getting raw materials, employee absence, electricity supply interruptions, plus transportation and delivery problems.
TI has closed its Miho fab and doesn't expect it to be back in full production for 4-6 months due to aftershocks and power grid problems. TI reported that the quake caused damage to Miho fab's infrastructure systems for delivering chemicals, gases, water and air. Miho represents about 10% of TI's wafer production capacity.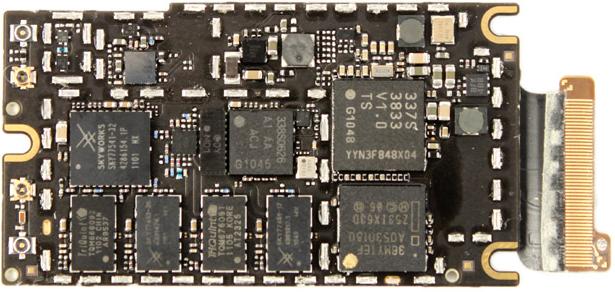 Smartphones and tablets are currently driving the semiconductor industry so lets look at Apple iProducts. Apple uses different components manufactured in Japan including NAND flash memory, DRAM memory, a unique electronic compass, batteries, and parts of the touch display. If these components are in short supply for months or even weeks the semiconductor industry will risk missing a 2011 double digit growth opportunity.
Demand already exceeds supply for the iPad 2. I want one but the stores around me sold out and now I will have to wait an estimated 4-5 weeks if I order online. The iPhone5, rumored to be launched this June or July, might be delayed 2-3 months due to shortages. The same goes for cars, airplanes, appliances, anything powered by semiconductors, anything using parts manufactured in Japan.
The news from Japan is getting worse by the day so consider this assessment optimistic. The economic aftershocks of the 2011 disaster could be felt for years to come.
American Red Cross Japan Earthquake and Pacific Tsunami Relief
By Daniel Nenni
Share this post via: