In my blog about Intel's latest results I linked to an interesting article in Wired about Google's datacenters.
I happened to be browsing some websites in the Netherlands (actually I don't speak a word of Dutch, a Dutch friend pointed it out to me) and there is an article showing how the pictures that accompany the Wired article have been photoshopped. You don't need to be able to read Dutch to get the basic idea, the pictures are animated to show where one side of most of the pictures is cut and pasted from the other side (after reflection).
You can run the whole article through (irony of ironies) Google Translate to get a version in bad English (double dutch?).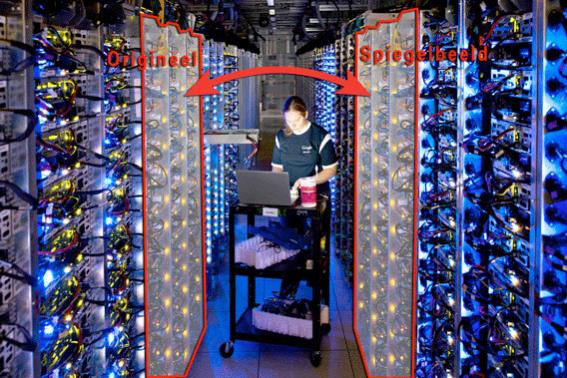 Share this post via: