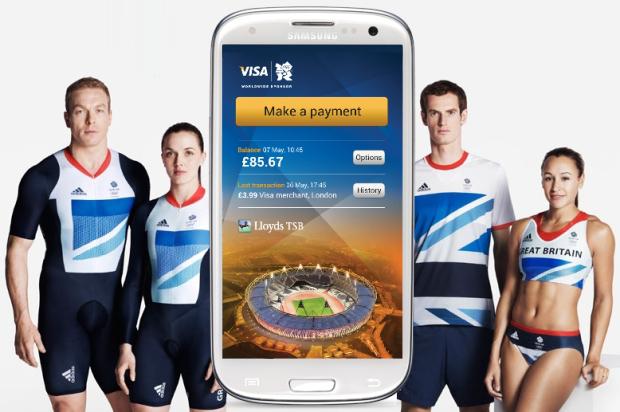 Just days after I posted a blog on an early September iPhone 5 launch, the spies from Asia started flooding the rumor mills with Apple supply chain maneuvers that are not easily hidden suggesting that D-Day logistics are farther along than we imagined. This flood of information, coupled with the heightened Samsung-Apple Battle Royale set for 2H 2012, left me wondering if there was an alternative scenario: An Apple iPhone 5 Launch right before the Samsung sponsored Summer Olympics that start July 27[SUP]th[/SUP] in London. Call it the Marketer's Dream Scenario for disrupting the enemy's well-planned, already in motion, expensive plans that can be leveraged to catapult Apple firmly into Mobile Tsunami dominance.
Over the course of the past year, the smartphone market has consolidated around Samsung and Apple as their combined market share has increased by 20% to roughly 53%. Apple's market share is ecosystem driven that delivers high profits for the pleasure of iOS across all devices. Samsung, on the other hand, is cost driven with more of its units selling at lower price points. If current trends continue, meaning Google or Nokia don't generate traction with their new smartphones, the game could be over in another 12-18 months as the duopoly head to 70% share or more. What's more, if Apple does get an injunction on Samsung for shipping what they see as an IP violating Android O/S based smartphone, then the game tips further to Apple's advantage. Samsung would need to retool with a more expensive Microsoft O/S.
In the course of the past two weeks, word has arrived that the supply of 3.5" LCD displays used on the current iPhone are expected to be reduced by 20% in this quarter and by a third for the rest of the year. Sounds like a move to the $99 slot. A few days later, word from the reputable WSJ arrives that the new 4" iPhone 5 display will ramp in production in June, which seems early if the fully product launch is September or October. WSJ has been known to only publish Apple articles that have a legitimate source (meaning Apple inspired or contrived).
On Monday, a report by PiperJaffray confirms what I wrote on May 9th, that Apple has cornered Qualcomm's 28nm 4G LTE supply. This means Samsung, HTC and everyone else are impacted with limited supply through the end of 2012. As the only vendor with a low power 4G LTE solution, Apple seeks to retain its premium position while expanding market share. In addition, Apple will follow through on the product theme that all new devices and PCs will contain high-resolution "Retina" screens and an option for 4G LTE. The new iPAD launched in March will be followed by Ivy Bridge based Mac Book Pro's and Mac Air's to be launched at WWDC in mid June. So while Samsung announced a 4G LTE Galaxy III a couple weeks ago, the availability has been delayed until July, prior to the Olympics. But what if the quantity is limited, where will customers turn?
If, as I suspect, Apple knew Qualcomm would be stretched to ramp 28nm this summer, then it makes sense that they would take advantage of the situation by locking down supply and launching as soon as possible, even to the point of taking orders 4-6 weeks in advance of shipment as they have done in the past. The rest of the market would be frozen while Apple proceeds to suck all the oxygen out of the room. In terms of actual iPhone5 product SKUs, Apple would likely reserve 4G LTE for the $399 spot while offering 3G versions at $199 and $299.
In terms of timing of an "Olympic Launch", my best guess would be Tuesday July 24[SUP]th[/SUP] which gives the press multiple days to fawn over the new product before everyone turns their attention to the games. The announcement would precede an earnings call on July 26[SUP]th[/SUP] in which the majority of the focus would be not on the recently concluded quarter but on the revenue outlook for 2H 2012. Tim Cook would then have successfully crossed the chasm of an iPhone revenue downturn that occurs when the general public gets wind of a new device. My guess is that the iPhone 5 hardware will be more stable going forward than the iPAD, where Apple has lots of room to expand the product line further up into the PC space and down into the Amazon Kindle direction.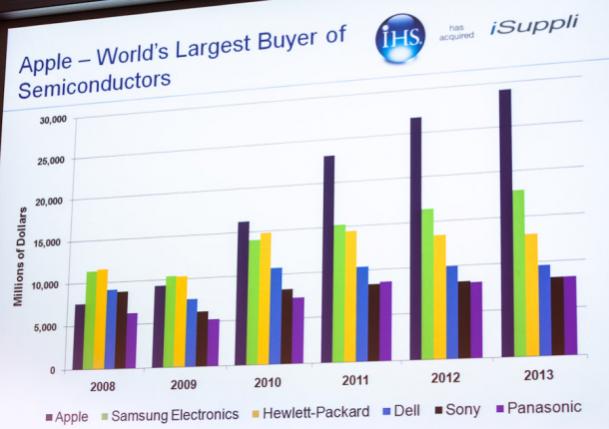 What is the message from Apple's iPhone 5 launch and the projected growth to come? For some vendors, a decision must be made as to whether to enter the Apple Keiretsu or focus on other markets. After all, according to IHS iSuppli, Apple is expected to buy $27B of semiconductors this year, or roughly 9% of the worldwide total. DRAM, Flash and processors are firmly under their control. Apple may soon have the upper hand in its negotiations with Qualcomm and Intel related to preferred pricing and supply of baseband and leading edge foundry capacity. The two may, in the end, need each other in order to have enough heft to protect their assets from commoditization.
Full Disclosure: I am long AAPL, INTC, QCOM, ALTR
Share this post via: