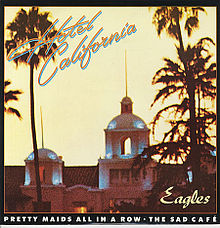 Holman Jenkins, the distinguished writer of business trends for the Wall St. Journal, recently penned an article entitled "The End of Apple's Roach Motel?" (Personally, I think that since Apple is in California, he should have used Hotel California in his title), questioning the iPhone and iPAD maker of its ability to continue selling devices at high ASPs while competitors build out similar functioning cloud based ecosystems. The article makes a valid point that a $600 iPhone is likely to come down in price but neglects to highlight the cost offsets that are about to come based on Apple's expanding supply chain, including the raft of semiconductor companies that have been operating with 50%+ Gross Margins for what seems like eternity.
The fabless model as it evolved from the 1990s to today was based on a fast turn cycle in semiconductor design married to a CapEx model that spread risk (read cost) across the industry horizon. Within the PC space, there was no end to the demand for processor performance and thus Intel was not that interested in participating in areas beyond the processor and the chipset. The chipset was the gate that locked in hundreds of Taiwanese motherboard and notebook designs to the Intel platform, completely incompatible to the presume competitors like AMD, Cyrix and Transmeta.
At the turn of this century, WiFi opened up a new avenue for fast moving fabless vendors like Broadcom to enter into the PC space with significant value but outside Intel's "Desktop & Notebook designated Fence." But with WiFi came greater portability, smaller formfactors and the need to consider battery life not MHz as the key defining factor. Intel responded initially with Centrino but then flagged until the Smartphone and Tablet markets kicked them out of bed.
The surprise though that Apple unleashed was a vertically integrated Software and Semiconductor model that mirrored the PC duopoly of Microsoft and Intel at a revenue multiple that in 2H 2012 will be on a run rate that is 1.5 times as large vs. five years ago when it was roughly one fourth. With a low operating overhead (especially R&D), Apple has the flexibility to trickle down prices as needed but also at the same time expand the number of underlying platforms that reside within the nice iPAD and iPhone enclosures. And here is where they will probably invest a good portion of their R&D efforts over the coming year to stay ahead of competitors.
Nothing says that the 50%+ gross margins that are typical of nVidia, Broadcom, Marvell, TI and AMD/ATI graphics and the rest of the mobile supply chain is sacrosanct. I would in fact argue that as Apple increases market share and splits its business that these gross margins will drop into the mid 30s. Given that the Fabless companies have R&D budgets that as a percentage of sales are 25% and higher, this is going to cause some severe pain and likely cutbacks. Intel, as a contrast invests 16% of Sales in R&D, which includes process development.
Value migration is on a warpath and will come in multiple waves. The first wave will be head to head competitor price discounts. Following this is the likely scenario where Apple funds Fab CapEx to reduce the margins of the foundry as well. With demand risk removed, it is no longer viable for TSMC or Samsung or Global to charge 50% gross margins on a wafer. In effect Apple will squeeze the margins at both ends.
One could argue for the moment that Apple is still a relatively small piece of the PC and smartphone markets, therefore the collapse of margins is overstated. All true, however on the other side of the vise is Intel who by my estimation is willing to sell Atom processors at scortched earth pricing based off a depreciated 32nm fab today and at half the die size next year. The true value of Mobile Tsunami platforms, if one hasn't guessed yet, is in the kitchen sink communications chip (4G/3G, WiFi, Bluetooth etc…) and in the processor that furthest extends the life of the battery. People value being connected – All Day.
Apple's leveling of the semiconductor supply chain is coming, with an assist from Intel. The Fabless model is going to come under some extreme duress as it applies to leading edge process technology where many of the wafers are targeting Smartphones, Tablets and Ultrabook PCs. Expect Qualcomm and Apple to take the lead in financing leading edge fabs in partnerships with either TSMC or Samsung (and perhaps Global Foundries).
FULL DISCLOSURE: I am long AAPL, INTC, QCOM and ALTR
Share this post via: