On LinkedIn I have some 2,116 connections and many of those are students looking to enter the field of EDA, IP or semiconductor design. What a wonderful opportunity these students have by attending the 55th annual DAC in San Francisco this summer from June 24-28. Technical sessions, keynote speeches, exhibitors, networking, poster presentations, and parties are some of the many activities that will show these students what our industry is all about so that they can soon contribute to its success.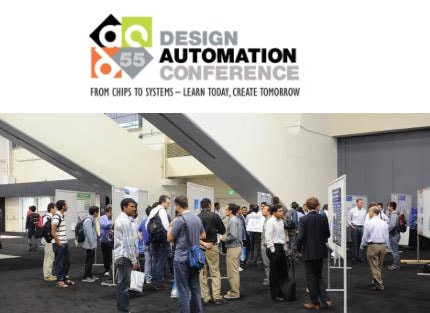 Students have two opportunities when attending DAC:
The fellow program is named after Dr. A. Richard Newton and each student selected will get in on seven events during DAC:
Participate in the DAC summer school on Sunday, June 24.
Kickoff breakfast meeting on Monday, June 25 sponsored by Cadence.
Selected conference sessions, including sessions with Best Paper Award nominations.
Poster presentation (either current research, or relevant coursework/projects) introducing each Fellow during the DAC student event.
Attendance at the awards ceremony.
Attendance at the closing session during the Thursday evening reception.
Social media postings (Twitter, Facebook, LinkedIn, etc.) to provide timely news, photos and feedback on events during DAC.
Many of us at SemiWiki will be attending and tweeting about #55DACor blogging articles about what we discover, and these students in the fellow program will also be sharing what they learn on social media.
Seniors and Juniors at college will get some preference, and some 70 students have been part of the fellow program in past years. Submit your application by March 7th, and you'll be notified by April 2.
On the scholarship side you can receive $4,000.00 per year as part of the P.O Pistilli Scholarship Program, which aims to attract students to electrical engineering, computer engineering and computer science degrees from under-represented groups. Read the details about this scholarship online and submit your application by March 9.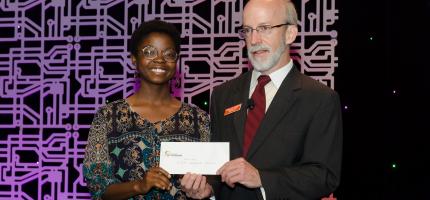 If you are a student and want to meet me or any of the SemiWiki bloggers at DAC, just ask, we'd love to answer your questions at DAC or start the conversation earlier by connecting to me on LinkedIn.
Share this post via: