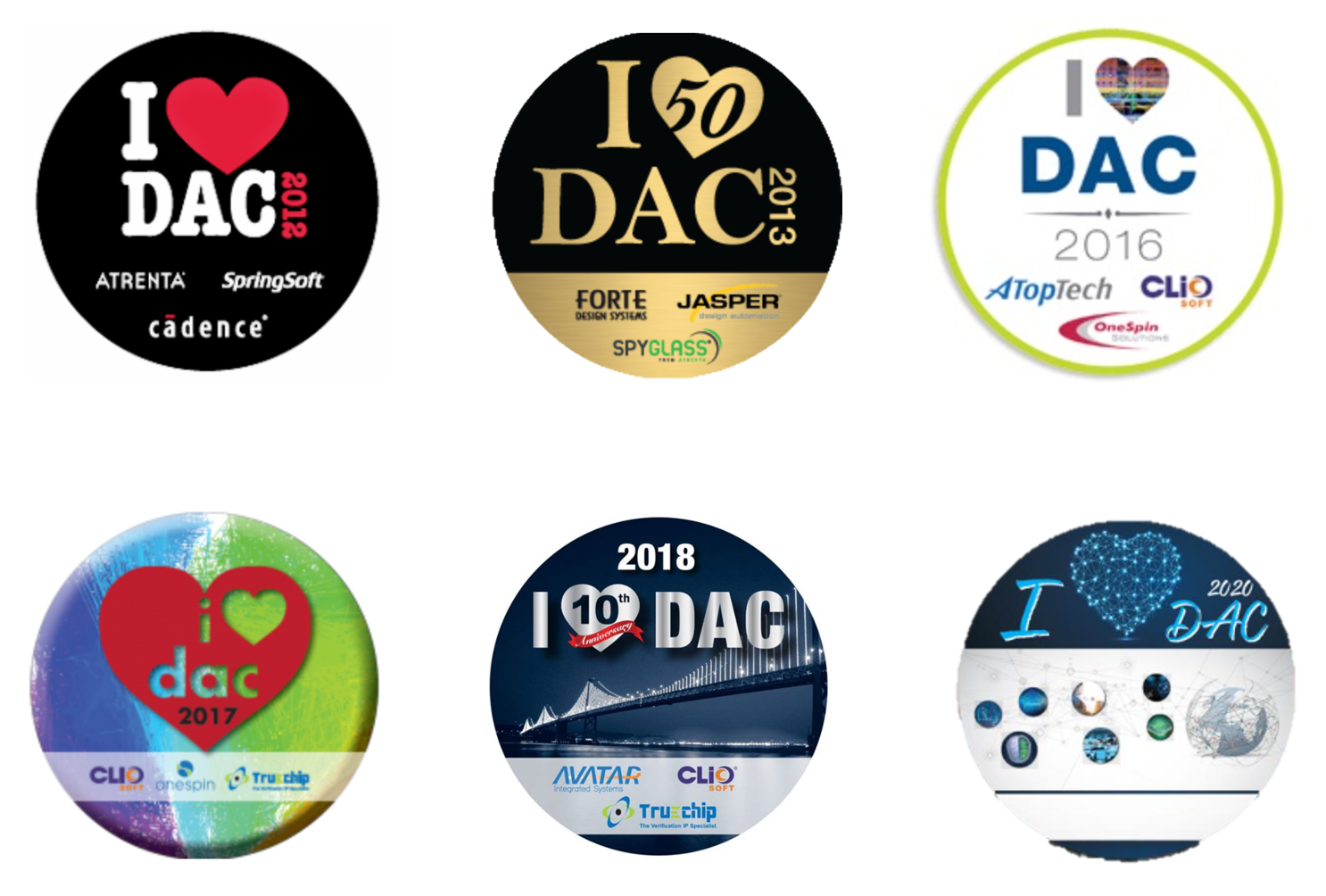 Hello all, and welcome to DAC Season. As you all probably know by now, there are some twists to DAC Season this year. First, it's being held July 20 – 24 this year instead of in June. I believe there was one other time the conference spilled into July, so this isn't the norm. DAC, like pretty much every other conference these days has also gone virtual. Where to locate DAC has always been the source of a lot of passionate opinion and discussion. This time, we get a pass on that.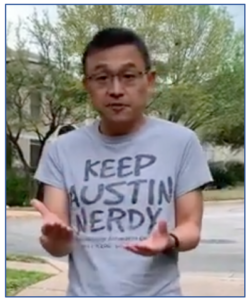 The conference chair this year is Dr. Zhuo Li from Cadence. Dr. Li has quite the challenge, presiding over a conference that is doing a lot of things for the first time with respect to both space and time. You can watch his series of video blogs that chronicle the momentum of DAC and the recent decision to make it virtual on DACtv here. They're quite informative and Dr. Li does have a sense of humor.
I want to talk a bit about the I Love DAC movement – it's history, motivation and evolution. First, let's take a look at DAC 2020. The technical program has always been of high quality, with relevant topics and no-nonsense technical content. This year is no exception.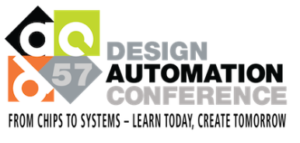 You can check out the keynotes and SKY Talks on the DAC homepage. There's also a lot of tutorials there. If you want to cruise through the entire conference agenda, you can check out the conference program here. Whether your interests are technically oriented or business motivated, you'll find things in this agenda you'll want to see.
The virtual exhibits portion of DAC is taking shape. There will be new content to download, videos to watch, chats with staff from exhibiting companies and the opportunity to schedule private video meetings. Except for the tchotchkes, pretty much everything you would do at the live version with no sore feet at the end of the day and (potentially) no hangover the next morning.
You can register for DAC here. You'll notice the rates are less expensive than prior years. That's another benefit of a virtual conference. You'll see an I Love DAC registration that provides access to the virtual exhibits, daily keynotes, SKY Talks, tech talks, analyst reviews, design-on-cloud presentations, RISC-V presentations and the daily virtual happy hour. The fee is an attractive $0. You can get more details about I Love DAC here. This is a lot of content for free and I want to spend the rest of the post providing some history on I Love DAC and how it evolved to the killer deal offered today. By the way, I believe the virtual happy hour is BYOB. That means break out the good stuff and catch up with colleagues. So, on to a bit of I Love DAC history…
It was April 2009. I was the VP of marketing at Atrenta (the company that brought you SpyGlass). We were brainstorming about ways to increase booth traffic. How do we get more people to DAC? How do we make sure all those suites in our huge booth would be occupied during the show? It was the same every year by the way. Going into the weekend before DAC, our suite appointments would typically be at around 70%. By noon on Monday (the first day of the show), we'd be over 100%. What that means is we started booking the bistro tables in the booth storefront for overflow meetings.
In spite of this track record, we still struggled to figure out how to get more folks to the show and to the Atrenta booth. There was free Monday, which provided a free exhibit pass to attendees directly from DAC. That program had been on and off over the years, but it was only one day and the exhibits were open for four days in 2009. Then, I got a call from David Lin, the VP of marketing at Denali. Those who've been going to DAC for a while will remember the epic Denali parties and their ever-popular EDA Idol contest. Denali was the king of DAC after dark, so when David Lin called with an idea you definitely wanted to listen.
David had a really great idea. Exhibitors at DAC had the opportunity to purchase exhibit passes for the entire week. David had also been talking with Scott Sandler at SpringSoft and he proposed that the three of us, Denali, SpringSoft and Atrenta jointly purchase 600 week-long exhibit passes and hand them out on a first-come, first-served basis to current and recently laid off EDA users. I thought this was a brilliant idea, so did Scott Sandler. And so, the I Love DAC movement was born.
I Love DAC was always sponsored by three companies. The original three did it for a while. It was VERY popular. We designed a unique I Love DAC badge each year and that became a collectible item. At Atrenta, we had some fun promoting the event with a video of someone who thought I Love DAC was a dating site. After a few years, the DAC Executive Committee brought I Love DAC into the formal program and it became a DAC institution and continues to today.
So that's the I Love DAC story. I suspect there are plenty of SemiWiki readers who were around to see this all unfold. My memory isn't what it used to be, or at least I don't think so. Anyway, if I left out any important details please feel free to comment. Have fun at DAC this year.
Share this post via: