Having just returned from my 35th DAC I would like to share a few thoughts with the organizers, exhibitors, and attendees. In my experience it was a really well planned DAC. Personally, I like the Las Vegas venue even though it is not near a semiconductor populated city. Those who chose to attend this year were there for a reason which goes to the whole quality versus quantity argument. Unfortunately, a conference that does not grow or at least maintain attendance will die so San Francisco here we come.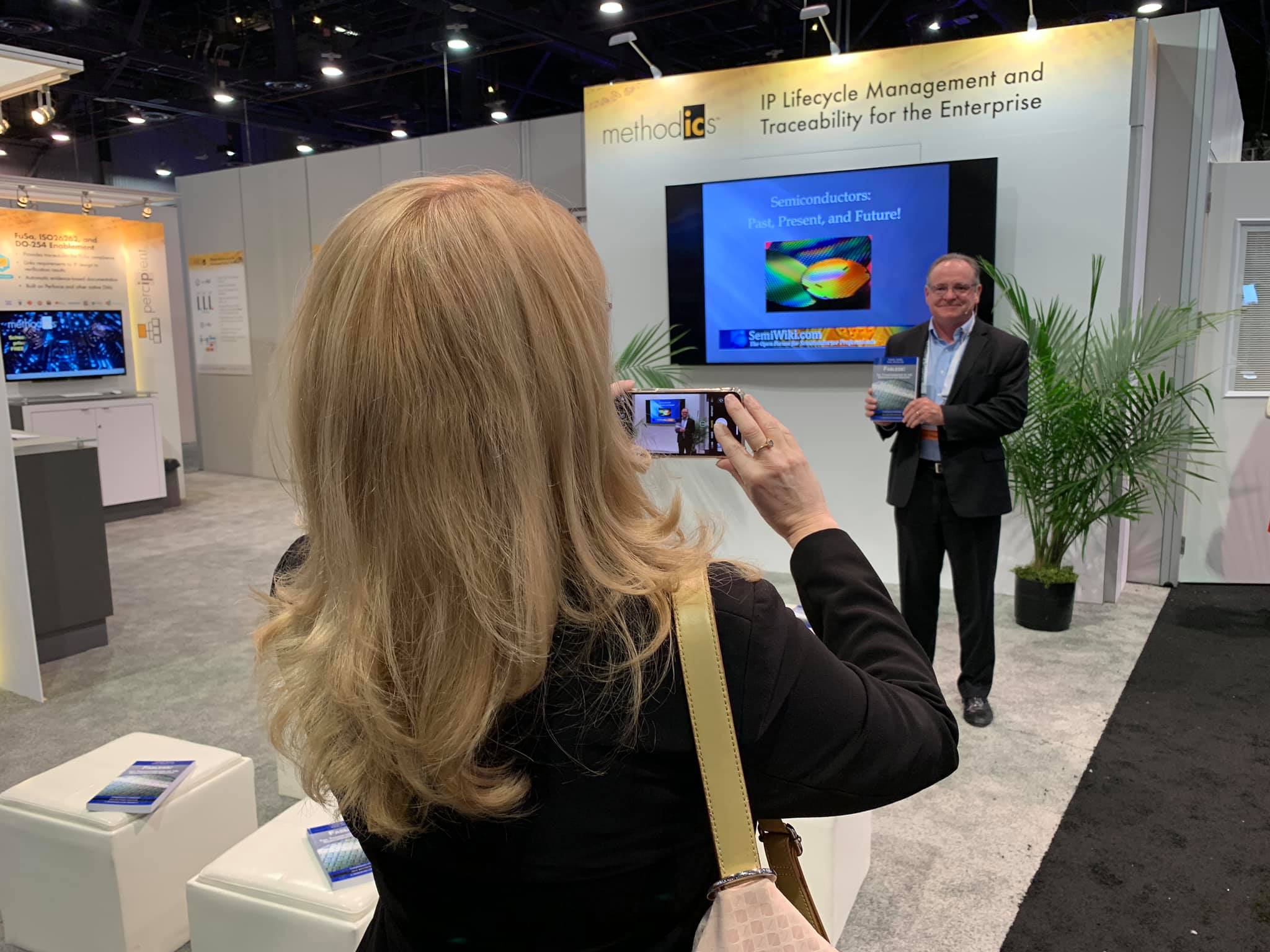 Noticeably missing was ARM. What were you people thinking? DAC is now a RISC-V Conference!
For me the most interesting topic was the cloud. I know we have been talking about it for many years but now we are seeing case studies and tape-outs. The most interesting discussion came after one of my book talks in the Methodics booth. A friend of mine now works for Google designing chips. Can you imagine what it is like designing chips for a company that does not sell the chips (cost and delivery are not the driving factor) and has a massive cloud at their disposal? To put it bluntly my friend was like a kid in a candy store. He can now design a much better quality chip without having to worry about lengthy simulation and verification runs. To be clear, you can bet Google chip designers get silicon right the first time, absolutely.
I mentioned this in my DAC presentation Semiconductors: Past, Present, and Future. When I arrived in the semiconductor industry in 1984 systems companies made their own semiconductors. I worked for Data General and we made our own CPUs until Motorola (an IDM) and SUN Microsystems put us out of business. Then Intel (IDM) took over and dominated the semiconductor CPU business. The next disruption where we went fabless was documented in our book Fabless: The Transformation of the Semiconductor Industry. Then the SoC revolution started with ARM and Qualcomm followed by Apple, Samsung, Huawei, and other mobile device companies. This is documented in our book Mobile Unleashed: The Origin and Evolution of ARM Processors in our Devices.
Today it is not only the mobile companies making their own SoCs, other systems companies such as Google, Facebook, Microsoft, and Amazon are making their own domain specific chips. You can also include automotive companies in the domain specific chip design mix. We can see this transformation first hand on SemiWiki with the domains that reach out to us on a regular basis. Tesla was on SemiWiki years ago in fact.
For new chip design companies the cloud is an easy decision. For the older fabless companies that have years and years of non-cloud culture and non-cloud infrastructure it is a very difficult change. The question I have is how are they going to compete with the natural born cloud chip designers?
Another example is eSilicon. After almost 20 years of designing ASICs in the traditional way, eSilicon has moved all of chip design into the cloud (eSilicon and Google presented "Doing EDA in the Cloud ? Yes, it's possible!" at the DAC Design-on-Cloud Pavilion). eSilicon is also using machine learning to expertly optimize resources based on data from their numerous chip tape-outs.
The ASIC business is fiercely competitive where cost and time to market is critical to success. The question I have for other ASIC companies is how are they going to compete with eSilicon in the cloud?
For those of you who attended and supported DAC this year I thank you.  I met many new and old friends which is an important part of life. This picture was taken by Suk Lee of TSMC who is a VERY talented photographer. He expertly captured my wife's newly highlighted hair.
Share this post via: