The big EDA companies get big attention at DAC, however sometimes the little EDA start-ups like Arcadia Innovationhave a new product that can be overlooked. On Tuesday at DAC I met with Joey Lin, founder of Arcadia Innovation and learned about his new STA (Static Timing Analysis) tool called TimeHawk .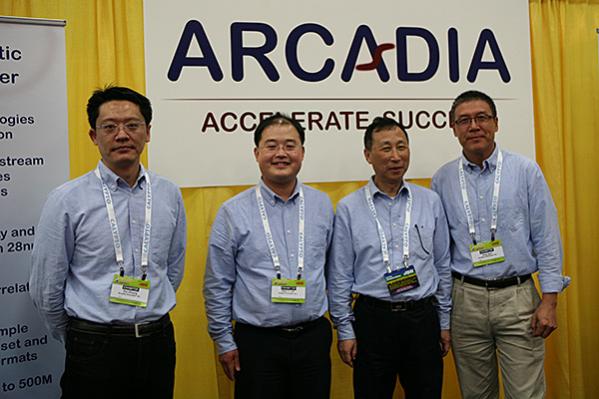 Q: What's new in STA?
A: Cadence announced Tempus, so it's a big problem and traditinal tools like PrimeTime are just too slow.
Q: How is TimeHawk different?
Cadence has massive parallelization.
TimeHawk – we have a technology lead inSTA by using parallelizations four years ago.
TimeHawk – easy to learn, easy to use, standard input files (LIberty, SPEF, SDC, Verilog). Well suited for handling ECOs because making a change and seeing new timing in just 15 minutes or so.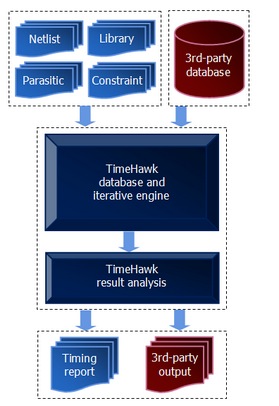 Q: Who is using TimeHawk?
Customers – An ECO software company is using TimeHawk, called Nimbus Design Automation (Shanghai).
Q: Are you in the TSMC reference flow?
A: No, however we plan to get into the TSMC reference flow someday.
Q: Where is TimeHawk developed?
A: We've developed our tool over the past four years, here in the USA, Bay Area. Advisor – Jason Kong. Plan to expand in Beijing.
Q: What is your background?
A: Joey Lin – graduated from UCLA and did a startup called Aplus (timing for structured ASIC), acquired by Magma (Timer, physical synthesis).
Q: How big is Arcadia?
A: Arcadia – Under 20 people, funded privately from Angel investors.
Q: What will success look like for your company?
A: Success – People know about Arcadia and are using our STA tool.
Q: How fast is TimeHawk?
A: It is 100x Faster STA tool.
Q: What platforms do you support?
A: OS – Both linux and windows platform.
Q: Do you handle Multi-Mode, Multi-Corner?
A: Yes, Multi MOde Multi Corner – can be distributed to a compute form. Utilize all 8 cores in your CPU because we are so fast.
Share this post via: