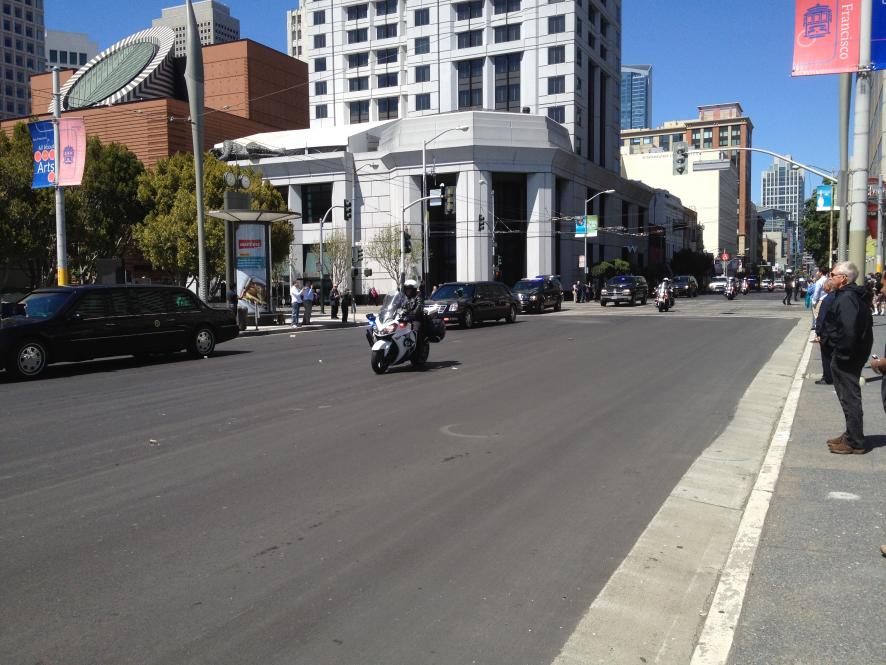 Okay, President Obama didn't actually stop at DAC but he did do a drive by. I happened to be stepping out for some much needed fresh air and there goes his speeding motorcade. It was quite a sight actually, with all of the motorcycles, SUVs, a SWAT vehicle and even a paramedic rig (my son the Fireman drives one of those). The president was in town for dinner with donors at $5,000 per plate. And here I am in the DAC press room eating free food in plastic containers. The exciting life of an internationally recognized industry blogger.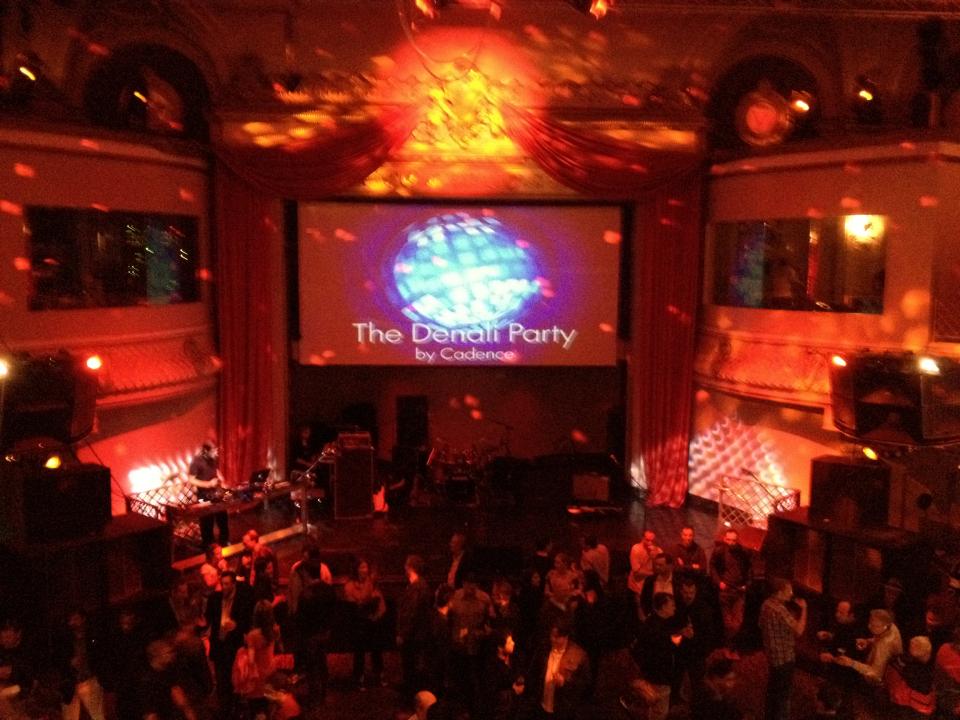 This year DAC was extra special as my beautiful wife joined me for the fun and frolic including VIP tickets to the Denali party. Chatting with Wally Rhines is always fun in addition to the Who's Who of the semiconductor ecosystem. A great time was had by all, believe it. Lots of interesting stuff is going on which I will blog about later.
Looking at the SemiWiki analytics 30 days prior to DAC I knew there would be a great turnout. The SemiWiki pre DAC blogs did very well with 36,150 people reading them, compared to last year's 14,375 people. My guess was that attendance this year would be +20% over the last San Francisco DAC. (UPDATE: Conference attendees were up to 1901, up 9% on last year. But exhibits only passes were way up to 2783, an increase of 39%. Even booth staff was up 11% to 2704.). If attendance is up SemiWiki will take full credit due to the excellent coverage we provided. If not then never mind. The SemiWiki bloggers will post 20+ post DAC 2012 blogs in the coming days so stay tuned!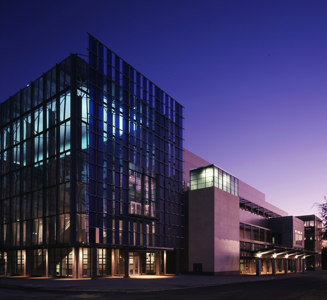 Next year DAC 2013 is in Austin Texas. My lovely wife and I will definitely attend as we have never been to Austin! My brother who works for Applied Materials lives there so we have a sub agenda as well. As you will see by the numbers below there is quite a market for EDA and IP in Texas. My prediction is that the SemiWiki DAC 2013 blog numbers are significantly higher next year.
Austin Activities:
Warehouse and Sixth Street Entertainment Districts– Four blocks of Fourth and Fifth Streets comprise the Warehouse District. The buildings have been renovated from warehouses to trendy, distinctive hot spots. Austin's Sixth Street is widely known for its unique blend of dance clubs, live music venues, restaurants and bars.
SoCo– One of the hippest Austin hangouts is SoCo, a colorful stretch of Congress Avenue lined with funky shops, trendy dining spots, unique accommodations, art galleries and music venues. On the first Thursday of each month, (June 6, 2013) merchants keep their doors open until 10 p.m., playing host to an array of events and activities.
South of the Congress Avenue Bridge

Music Scene
Ever wonder why Austin is known as the Live Music Capital of the World®? The slogan became official in 1991, after it was discovered that Austin had more live music venues per capita than anywhere else in the nation. Today, Austin, TX hosts nearly 200 venues and is home to thousands of musicians. Which means you can catch a show any day of the week, at almost any time.
Major Employers of Design Engineers in Austin
[TABLE] style="width: 400px"
|-
|
3M Co. (1000)
Advanced Micro Devices (2933)
Agere,Inc.
Alereon
Analog Devices
Aperian
Apple (3000)
Applied Materials (2250)
Applied Micro
Applied Science Fiction
ASI (Advanced System Integration)
BAE Systems (675)
Cirrus Logic
Cisco Systems (800)
Cypress
DuPont Photomasks Inc.
Flextronics (1875)
Freescale Semiconductor (5000)
Hewlett-Packard (550)
IBM Corp. (6239)
Image Microsystems (500)
|
Intel Corp. (1000)
Motorola
National Instruments (2200)
Oracle (515)
Photronics
PulsewaveRF
Qualcomm
Rocket Chips
Samsung (1100)
SGI
Silicon Group Inc., The
Silicon Hills Design Inc.
Silicon Laboratories (500)
SMSC
Spansion (900)
Stellar Micro Devices
TI (Dallas)
Tokyo Electron America Inc.
Vitesse Semiconductor
WindRiver Systems
|-

DAC has drawn attendees from the following companies located
in the Austin area for over 50 years[TABLE] style="width: 400px"
|-
|
Advanced Micro Devices (AMD)
Agilent Technologies
Applied Micro
ARM
ASSET InterTech
Biotroniik/MSEI
Broadcom
Callidus Systems
Catalyte IC Design
Centaur Technology
Cyclic Design
DSM Silicon Solutions, LLC
Fabtech
Freescale
Fujitsu Network Communications
Futurewei Technologies
HDL Dynamics
Hewlett Packard
HighIP Design Company
Huawei
IBM
Intel
InternetCAD.com, Inc.
L-3 Communications MID
LFoundry GmbH
Logic Refinery, Inc.
Low Power Design
LSI
Marvell
Matricus, Inc.
Maxim Integrated Product
Microtune
|
Mimasic
Motorola
NASA
National Instruments
Nokia Inc
Omnibase Logic
ON Semiconductor
Oracle
PDF Solutions
Perception Software
Qualcomm
Raytheon
Samsung
Saratoga Data Systems
Signet Design Solutions, Inc.
Silicon Laboratories
SiliconAid Solutions
SiliconXpress, Inc
SMSC
Solid Oak Technologies
ST Microelectronic
Standard Microsystems
SystematIC Design
TelNet Management
Texas Instruments
The Aerospace Corp.
Triune Systems
Verilab
Vitesse
Wipro Technologies
XtremeESL Corporation
Zarlink Semiconductor
Zoran
|-


Share this post via: