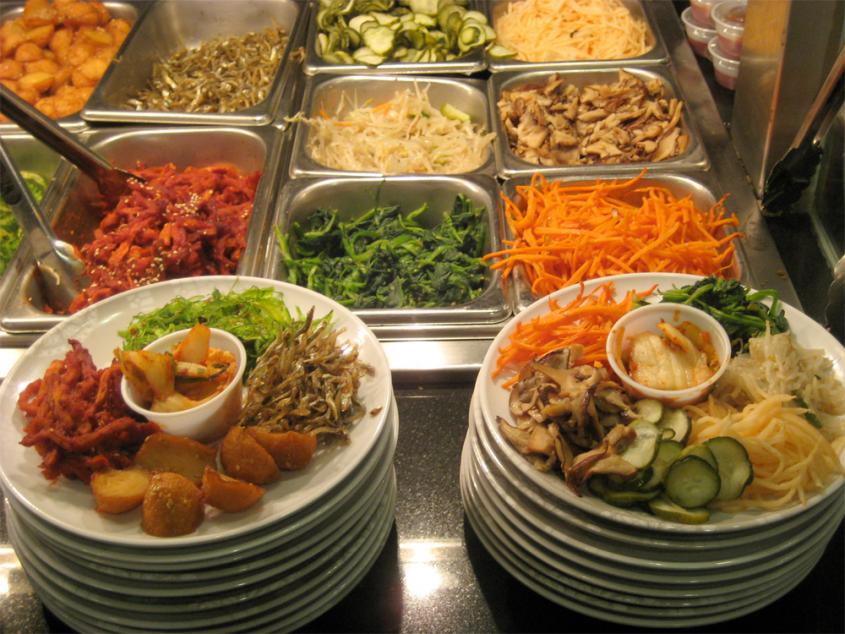 You are going to DAC. And you don't want to eat a Moscone Center rubber chicken Caesar salad for lunch. But you lack local knowledge. So here are some places within a 10 minute walk. These are just places I like. Nobody is paying me to recommend them.
Places to eat
The food court in the San Francisco Center on Market Street between 4th and 5th Street. This is to normal mall foodcourts the same way San Francisco Airport food is to normal airports. It's actually good. There are two food courts, but far and away the best is the one at the 4th street end of the building. Go in the first entrance you come to walking along Market Street and go down the escalator. It has an amazing selection of ethnic food (Vietnamese, Korean, Thai, Japanese, Mexican, gourmet burgers, even Vegan Chinese…). There is another level with more expensive restaurants on the 4th floor (mostly not open for lunch). I like the Straits Cafe (Singaporean food) which does do lunch too.
Indian: Chaat Cafe on the corner of 3rd Street and Folsom. The Tandoori mixed grill is a particularly good bargain if you have a crowd.
Thai: Osha on another corner of 3rd Street and Folsom
Mexican: Chevy's on corner of 3rd Street and Howard Street
Brew pub and tapas (yes, both): Thirsty Bear on Howard between 3rd and 2nd Streets
Pizza: California Pizza Kitchen on 3rd between Mission and Market Streets
Chinese: Henry's Hunan on Natoma Street just off New Montgomery Street. Don't miss Diana's Special Meat Pie.
Hawaiian: Roy's on Mission between 2nd and 1st (pricey, take a salesperson to pay the bill!)
Japanese: Ame in the St Regis Hotel on the corner of Mission and 3rd Street. Fabulous. Not open for lunch. But take a C-level executive to pay the bill.
SFMOMA (see below)
Bars

The Pied Piper Bar in the Palace Hotel on the corner of Market Street and New Montgomery Street. Old fashioned bar with an amazing huge painting by Maxfield Parrish. My favorite bar in the area.
The Upstairs bar in the W hotel on the corner of 3rd and Howard Streets (not the one on the first floor). Maybe too trendy…
House of Shields on New Montgomery Street between Mission and Market. Live music for over 100 years, since the earthquake (the 1906 one).
Top floor bar in the Marriott Hotel on the corner of 4th and Mission. Great place to view the whole city and watch the sunset. Find the right elevator and go to the 39th floor.
The best wine bar in San Francisco is District on Townsend between 3rd and 4th. And the best brewpub is 21st Amendment on 2nd Street between Bryant and Brannan. Both are a little outside the 10 minute range, more like 15, and both have good food too.
Place to spend a spare hour or two
San Francisco Museum of Modern Art (SFMOMA) on 3rd Street between Howard and Mission. Closed on Wednesday. The food in the cafe is good too.
Comment
If you live in the city or know it well, then feel free to add your own recommendations in the comments.
Map
Everywhere is on this map (except District and 21st Amendment). That's how close they are. You don't have to have a crummy hamburger in one of the best foodie cities in the world.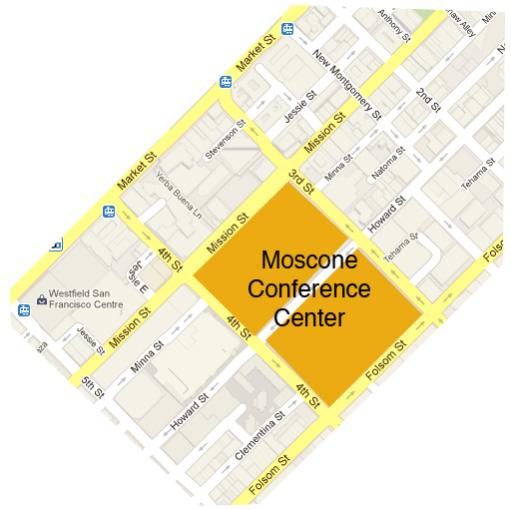 Share this post via: