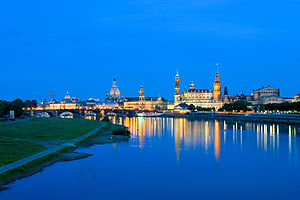 As this blog is being posted I'm on my way to Dresden for the 2012 Design Automation and Test Conference. DATE used to bounce between Munich and Paris, I have attended many times but not in the past couple of years. No excuse really, just busy with other things. DATE 2012 Highlights in Dresden include E-Mobility and More-than-Moore in the Conference and Ecosystem Exhibition. For me DATE 2012 holds three exciting things:


[LIST=1]
I have never been to Dresden
I will visit the GLOBALFOUNDRIES Fab 1

I will moderate a panel on the semiconductor ecosystem with executives from TSMC, GFI, and eSilicon

Dresden has a long history and is one of the cultural, educational, political and economic centers of Germany. I will have some time to be a tourist so please suggest sites that I must see. The military museum is on my list and hopefully a beer garden or two. German beer and pretzels, I can't wait! Also, a recommendation of the best local food would be greatly appreciated. I promise to fill my iPhone 4s with pictures for the trip report.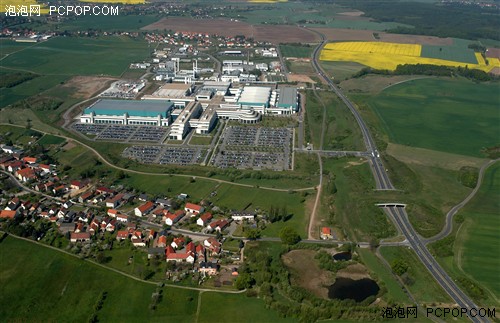 The Fab 1 tour will be on Monday which includes lunch (I blog for food). It will be interesting to see the difference between state of the art Taiwan and German fabs.
Monday evening will be the DATE reception (I blog for beer). I hope to see many friends and colleagues from around the world, it will be like a family reunion without the drama!
Tuesday morning will be Mojy's Keynote:
Mojy Chian will give an outlook on the future development and role of foundries presenting "New Foundry Models – Accelerations in Transformations of the Semiconductor Industry", focusing on the new collaborative approach in technology development and high-end manufacturing. GLOBALFOUNDRIES is the first foundry with global footprint and leading edge manufacturing sites in Dresden, Germany, Singapore and the US.

Tuesday lunch will be the session I'm moderating. Full disclosure, I'm replacing Malcolm Penn, Future Horizon's CEO who was not able to make it. I'm happy to do it as my friend and former Virage Logic colleague Yervant Zorian is the organizer. Also, I'm very passionate about the future of the semiconductor ecosystem so it is a good job for me.

2.1 EXECUTIVE SESSION: What Roles will the Foundries and Fabless Houses Play in Advanced Technology Nodes?

Date: Tuesday 13 March, 2012
Time: 1130 – 1300
Location / Room: Saal 5

Executives:
Douglas Pattullo, Director of Technology Support, TSMC, NL
Yves Mathys, CEO, Abilis Systems, CH
Gerd Teepe, Vice President, GLOBALFOUNDRIES, DE
Robert Cadman, General Manager & Vice President, eSilicon, UK

Moderator:
Daniel Nenni, Founder, SemiWiki.com

Organiser:
Yervant Zorian, Synopsys, US

The continuously technology scaling in advanced nodes can dramatically impact business performance of the semiconductor industry. It can also significantly affect the age-old COT flow, fabless design and pure play wafer manufacturing flow. The executives in this session will discuss future trends and upcoming changes in the semiconductor industry and their impact on the roles to be played by of the foundries, the fabless houses and the rest of the value chain.
Tuesday afternoon I will spend time at the exhibition investigating what is new in the semiconductor ecosystem. Tuesday evening is a joint press talk with Synopsys & GLOBALFOUNDRIES:
Antun Domic, Senior Vice President and General Manager, Implementation Group, Synopsys, and Mojy Chian, Senior Vice President Design Engineering, GLOBALFOUNDRIES, will talk about synergies and challenges with focus on 20 nm technology.

Clearly my DATE 2012 trip report will be an interesting read so stay tuned to SemiWiki.com!

Share this post via: