As a blogger I have the privilege of meeting many IC designers from around the world, mostly through contact on LinkedIn or from connecting at trade shows. Through a contact at DACI met up with Achim Graupner, a manager of methodology and design automation from ZMDI, then asked him for an interview to understand how his group does IC design in Germany. Achim has been with ZMDI since 2004 and his background includes design engineering plus being a research assistant at the Technische Universitat Dresden.

Q&A
Q: What kind of business are you in?
Zentrum Mikroelektronik Dresden AG (ZMDI) began in 1961 and is headquartered in Dresden Germany. ZMDI is a fabless global developer of analog and mixed-signal semiconductors solutions for automotive, industrial, medical, mobile sensing, information technology and consumer applications.

Q: What are the electronic products that you offer?
ZMDI designs and develops semi-conductor products in the areas of sensing which include multi-market, mobile sensing and automotive sensing as well as products in power management, battery management, industrial ASSPs and automotive ASIC. These solutions enable our customers to create the most energy-efficient products .

Q: Where are your products designed?
We have 6 sites: Dresden (DE, headquarters), Limerick (IR), Munich (DE), Stuttgart (DE), Varna (BG) and Sofia (BG).
Q: How large are the design teams?
In total 170 engineers are working in design, layout, verification and applications, while the team size is between 5 and 30 with an average of 10.
Q: At a high level, what is your design methodology?
Our scope are mixed-signal products for whose realization we are using a top-down design approach. We follow an IC project centric approach with all IP being designed as part of the IC project. Also we do reuse IP from previous projects as well as we do integrate IP from 3rd party.
Q: When did you first start using Methodics tools?
We did our first evaluation in 2008, and we have used Methodics tools since 2010 for revision control. Methodics also has other tools for IP lifecycle management.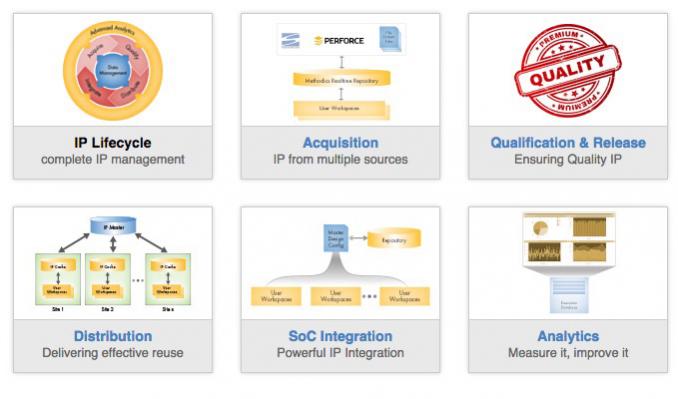 Related – IP and Design Management Done Right
Q: Why did you chose Methodics tools?
We've been using Subversionin version control for a long time (say 2006) and we were looking for a Virtuoso integration.

Q: Did the Methodics tools replace a similar tool, and if so, why?
No replacement, we introduced Methodics VersICas just an add-on to Subversion.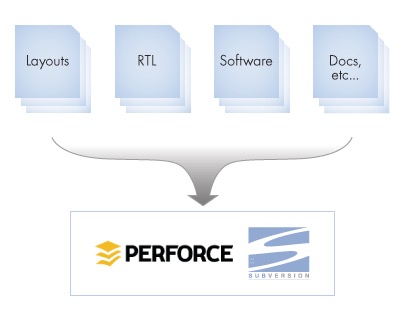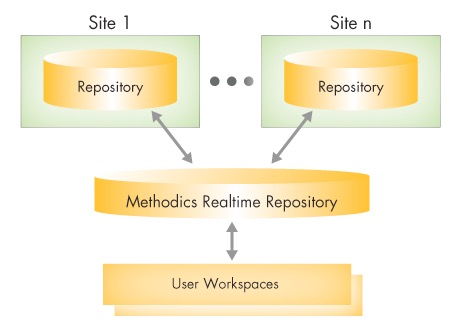 Q: What were the benefits of using Methodics tools in terms of time savings, cost savings or reduced re-spins?
As the team size is growing there is no alternative but to use tools for revision control. Especially the verification engineers never would see stable data to setup the verification environment as design data is constantly modified by other designers. Methodics VersIC greatly improves the usability of Subversion, especially to an analog designer who prefers to work with a GUI. The use of Methodics tools has a significant role in the successful implementation of our "1[SUP]st[/SUP] Time Right in Time" strategy.
The main benefit I see is in the improved usability of revision control for Virtuoso-users (analog designer, analog layout).
Q: Are there any improvements that would make Methodics tools even more useful to your team?
One challenge for us is maintaining performance over NFS.We use NFS for storage and the combination of NFS and Subversion causes performance issues. Using local disks is not an alternative as we work with a compute cluster on separate machines for interactive work and batch jobs like simulation.The Methodics workspace management solution helps a lot by reducing the amount of data in user workspaces. However, any additional performance improvements would be beneficial.
Related – Speeding up IP and Data Management
Q: How responsive has Methodics been to work with in terms of support and training?
We started working with Methodics some 6 years ago and have found them to be very responsive and pretty keen as well. SInce introducing Methodics tools at ZMDI we've worked with them to evolve our data and configuration management methodology significantly. In general, bugs have been fixed in a timely manner and they've been open to making changes based on our methodology discussions.
Summary
Engineers at ZMDI design a range of AMS products across multiple geographies, developing and keeping all of their semiconductor IP managed with Methodics, Subversion and Cadence tools.
Share this post via: