Dassault Systèmes is not a company entirely new to DAC, but with the acquisition of Matrix One (which had already acquired DesignSync) a few years ago and Tuscany Design Automation's PinPoint last year they now have a richer portfolio to support various aspects of electronic design. By the way, Dassault is a French company so if you want to be correct you should pronounce it the French way, meaning the "lt" at the end is silent. So it is Dass-o not Dass-oat. Systèmes is pronounced slightly differently in French (that accent does mean something and the "es" at the end is silent) but I'll let you off on that one. Even DS themselves drop the accent most of the time. Spot tests will be taking place on the DAC exhibit floor 😉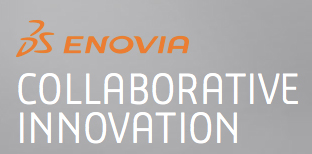 DS's solutions do not directly perform design, rather they keep track of all the various views, ensure that requirements are captured and track if they are met, keep views synchronized, keep track of timing closure progress and so on. In some segments this is known as Product Lifecycle Management or PLM although in the IC design world I've never heard anyone use that term.
But DS remains a little bit of a well-kept secret in the industry. So come and visit booth #1625 to find out about innovative solutions to these growing challenges:
The latest in design collaboration with DesignSync for semiconductor design data management and Pinpoint for design intelligence
How simulation lifecycle management can ensure that product requirements are met throughout the entire design and development chain
An innovative development environment that ties together product, design, and manufacturing engineering and allows visibility from new product introduction through product delivery
A comprehensive IP Management solution, providing a single source of truth and targeting all aspects of IP governance

DS's Pinpoint technology (the Tuscany product) provides a level of design intelligence that has been missing from semiconductor design flows:
Instant access to latest design data, including timing, power, layout, log files, reports, and more, without having to invoke physical design tools
An intuitive web enabled common platform for collaboration across sites and between RTL and physical designers
Full chip simultaneous visualizations of relevant timing, power, congestion, cell views, and physical layout
ENOVIA DesignSync and IP Management solutions provide a scalable and comprehensive IP management environment with role based use models and protection:
Single solution to manage internal and external IP
Links to design, process, industry schema, shared processes
Covers portfolio, part, document, supplier and knowledge management
Single source of truth for all IP parametric, license, warranty, compliance, technology and application information
Finally, DS's Simulation Lifecycle Management solution drives product quality and performance for new products designed for market leadership:
Bridges the gap between product requirements, design and product verification and validation processes and disciplines
Improves team visibility, communication, and collaboration using a central repository and tool to manage product requirements
Provides a platform and infrastructure for a comprehensive V&V flow that allows for clear and accurate measurement and metrics reporting
Dassault Systèmes are at booth 1625 at DAC in Austin, first week of June.

Share this post via: