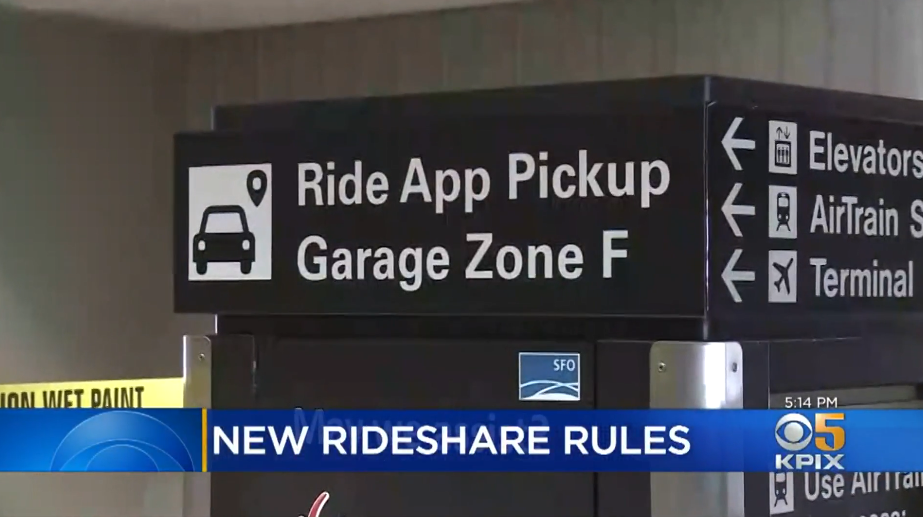 When I landed at San Francisco International Airport last Tuesday morning around 1 a.m. I was determined to locate the airport taxi rank and take a cab to my hotel in Santa Clara. The idea of hailing an Uber or Lyft seemed essentially nonsensical to me since I knew professional taxi drivers would be waiting as they usually are at most airports. Why call for a ride when drivers are waiting.
As convenient and compelling as the ride hailing business model is, the airport ride hailing pickup is the single use case that makes no sense to me. As I approached the taxi stand in the wee hours last week, the last of three cabs pulled away from the curb leaving no taxis for me in my mildly frazzled state.
The taxi "concierge" manning the taxi rank post (a pointless job if there ever was one) suddenly appeared to me to be a valuable source of information. "Excuse me," I said. "What is the fare to Santa Clara."
Consulting a spreadsheet of rates posted on a pillar nearby he told me: "$147."
That monumental sum dictated a change in plans. Like LAX and many other airports, SFO has shifted the ride hailing app pickup area to a nearby parking garage – something like level 4 if I was at Terminal 3 – of which I was unsure.
Using the Lyft app and making my way to pickup spot F6 I was soon on my way to Santa Clara in a Lyft-designated vehicle as the clock approached 1:30 a.m. More importantly, the Lyft ride was quoted, in advance, as $47 — one third the price of the posted taxi fare.
There were several decisions reflected here, including the decision to not rent a car. At that hour of night and with plans for only a 1-2-day visit to Silicon Valley, renting a car seemed unnecessary.
My decision was validated immediately as the combination of construction on Highway 101 and crash-related closures of both North- and South-bound traffic lanes taxed my Lyft driver's creativity in routing me around the late-night incidents. By 2 a.m. I was checking in at my hotel and happily noting that I would not need to pay for overnight parking for a car I did not rent.
My visit to Silicon Valley ultimately extended for three more days and around eight more Lyft rides – all super convenient, relatively inexpensive, and with pleasant drivers who, like that first Lyft driver, skillfully dodged traffic jams by cleverly resorting to surface streets.
The moral of the story: It's true that airport taxi ranks trump ride hailing apps for convenience – at least for immediate availability if not for app-based payment. But exorbitant fares are a severe buzzkill. In an ominous note, upon my return home, the news arrived of the shuttering of the SuperShuttle franchise that once dominated shared rides to and from airports. With Supershuttle gone, the reliable airport taxi rank will be the next transportation option to disappear, if fares fail to meet the fairness test. I can thank SFO taxis for restoring my support for Lyft.
Share this post via: