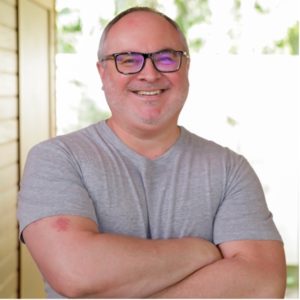 Matt Genovese is the founder of Planorama Design, a software requirements and user experience design professional services company.  The company designs simple and intuitive software and IoT product user interfaces for complex, technical applications and systems.  Its unique and proven approach reduces client development and support costs while accelerating achievement of key delivery timelines.  This new and bold type of company comes from Matt and his seasoned team's deep experience in both chip design and software development.  Planorama can see many sides of the product development problem.
In his recent podcast interview, AI is Changing Software Development, Matt provided a paradigm-shifting perspective on the interplay of generative AI and future application creation. This innovative foresight presents a world where software is produced at a pace that is unprecedented, both in terms of speed and cost. While this may seem like a futuristic thought, the evidence is gradually emerging in our present reality.  Continue reading for a bold view of future product development with Matt Genovese, for both software and hardware products.
Matt's Views:  AI-Accelerated Co-Design
Artificial Intelligence is behind a generational disruption in the software development cycles of record.  This is not about chatbots and simple Q&A prevalent in the popular literature and news.  Rather, this is about large language models (LLMs) actually interpreting product requirements and generating code implementation.  A variety of open-source software projects have already sprung up, demonstrating that software generation from product requirements, at least on a small scale, is feasible.  Matt emphasizes,
"Quite suddenly, we've seen a shift from software that has been developed purely by human software developers, to developers 'collaborating' with tools like Github Copilot and OpenAI's GPT4 to write code.  Many companies, including my internal R&D team at Planorama are reporting very positive experiences and greatly increased development efficiency.  This trend will continue to shift towards additional AI involvement in this process."
Now consider that this same type of generative AI can also write RTL in the HDL of your choice, derived from product requirements.  While early and limited in capabilities, HDL generation is possible today.  In recent short videos from Planorama, Matt demonstrates both OpenAI's GPT4 and Github Copilot generating and supporting creation of behavioral RTL in Verilog, and even supporting testbenches.
Couple these nascent capabilities with a project like OpenROAD and OpenLane that aim for, "no human in the loop" from RTL to GDS2.  We are beginning to see natural points of connection emerge between various technologies that would enable end-to-end acceleration of both software and hardware from unified product specifications.
Matt explains that the original vision of hardware-software co-design manifests a future where the intertwined development processes are not only conceivable but integral to the hardware-software generation landscape. He anticipates powerful, specialized AI technologies will deftly navigate the complexities of partitioning between hardware and software, enablement of dynamic decision-making based on power, performance, cost, area constraints, and other variables to make a type of end-to-end co-design an achievable reality.  The realization of such a system could maximize efficiency and deliver novel solutions.  In this environment, AI tools would scrutinize the intricate trade-offs, optimizing the assignment of each function to either hardware or software.  Matt believes that as technology continues to innovate at a rapid pace, the hardware-software co-design paradigm's potential is becoming a tangible game-changer for the industry.
To Learn More
You can listen to Matt's original Futurati podcast here on audio, with a video version of the same podcast here. 
You can watch Matt's short video demo using GPT4 to code an ALU and testbench in Verilog.
And here is a video  showing how Github Copilot can be used to write and edit Verilog. 
About the Company
Planorama Design is a unique company, as their mission is to accelerate time to market for software and IoT products.  How do they do this?  As a strategic partner for their technology business clients, Planorama drives solid product requirements, designing the software visual requirements (user interface designs), and delivering all the assets every product development team member needs to execute efficiently.  The results yield products that are easy to use, require less customer support, are more maintainable, and ensure customers experience the value of the solution.
Matt brings over 25 years of experience in high-tech, spanning semiconductors, hardware, IoT, IT, and software product development.  He has a forward-looking view of how to bring these skills together to accomplish the mission of Planorama Design.  AI plays an important role in his thinking, and that makes for a great podcast.  You can learn more about Planorama Design here.  And that's a bold view of future product development with Matt Genovese.
Share this post via: